Sold Out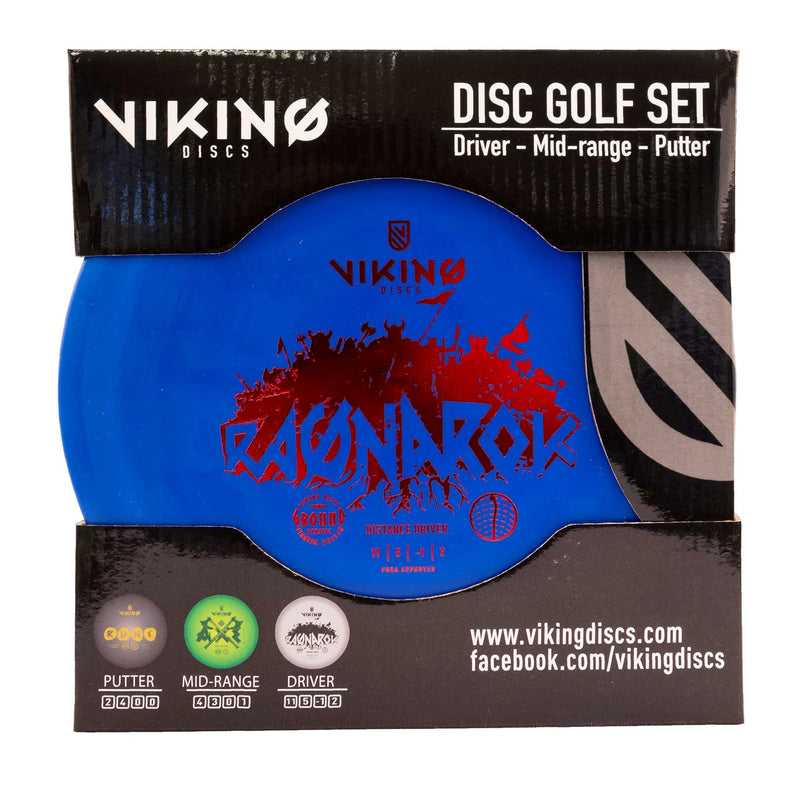 Viking Disc Starter Set
Tax included. Shipping calculated at checkout.
Regulation weight (170g-172g) ideal for 16 years and older.
Conquer the course with the new Viking Discs Starter Set. One of the most affordable starter sets on the market comes with the Rune as the straight easy to use putt and approach, the Axe as the midrange with a nice consistent fade, and the Ragnarok as the driver that will give some of the most consistent s-curves in the game. All of which come in Viking's base Ground plastic. This starter set is perfect for beginners just getting into disc golf or maybe even someone just looking to get into the Viking brand.
This set contains:
Rune 2 | 4 | 0 | 0

(Putter)
Axe 4 | 3 | 0 | 1

(Midrange)
Ragnarok 11 | 5 | -1 | 2

(Driver)
NOTE: Disc and stamp colours are as pictured below. Also disc weights can vary but are generally in the most popular range 170 grams - 172 grams