Sold Out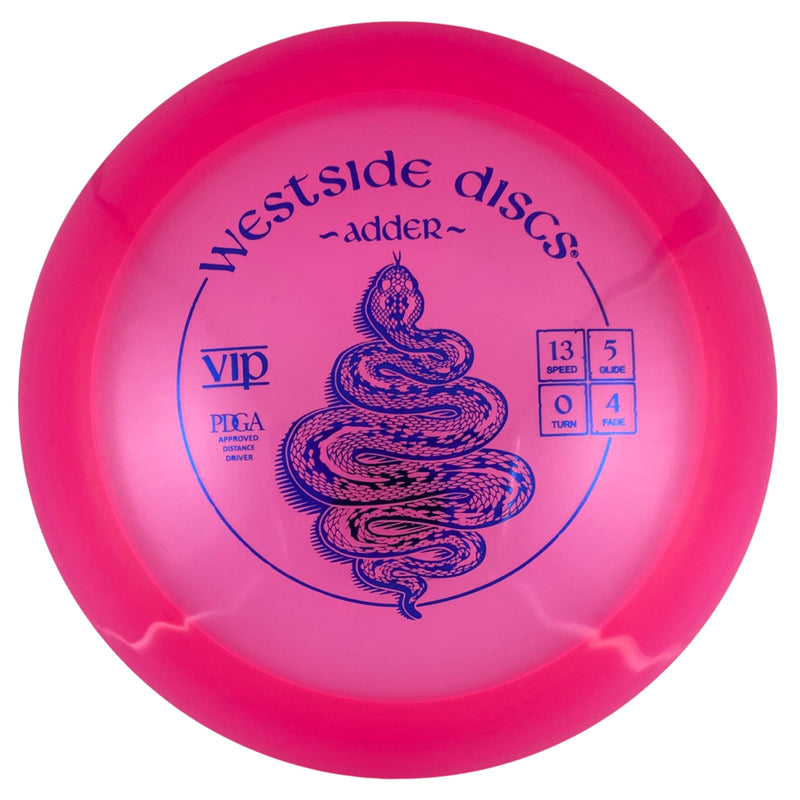 Westside Discs Adder - Opto
Tax included. Shipping calculated at checkout.
13

Speed

5

Glide

0

Turn

4

Fade
Pickup available at Hamilton Hill Warehouse usually ready in 24 hours
The Adder is ready to bail disc golfers out of the windiest of conditions. With high speed and a pop top giving good glide, only the biggest arms will have a chance to make this disc turn over. For everyone else, it will be a very useable utility disc for when you need a distinct fade with speed through the flightpath.

Speed: 13 Glide: 5 Turn: 0 Fade: 4

About VIP:
Super-durable hi-tech plastic with excellent performance. VIP plastic is transparent so you can see through it. Discs made in VIP-plastic maintain their flight characteristics and reliability for a long time. This plastic is suitable to both recreational players and pro players. Latitude Opto-plastic is more than 98% similar to Westside VIP-plastic.
We do our best to accurately describe the disc's colour in the drop-down menu. Photos of the discs are an example but may not be the exact colour in stock.