Sold Out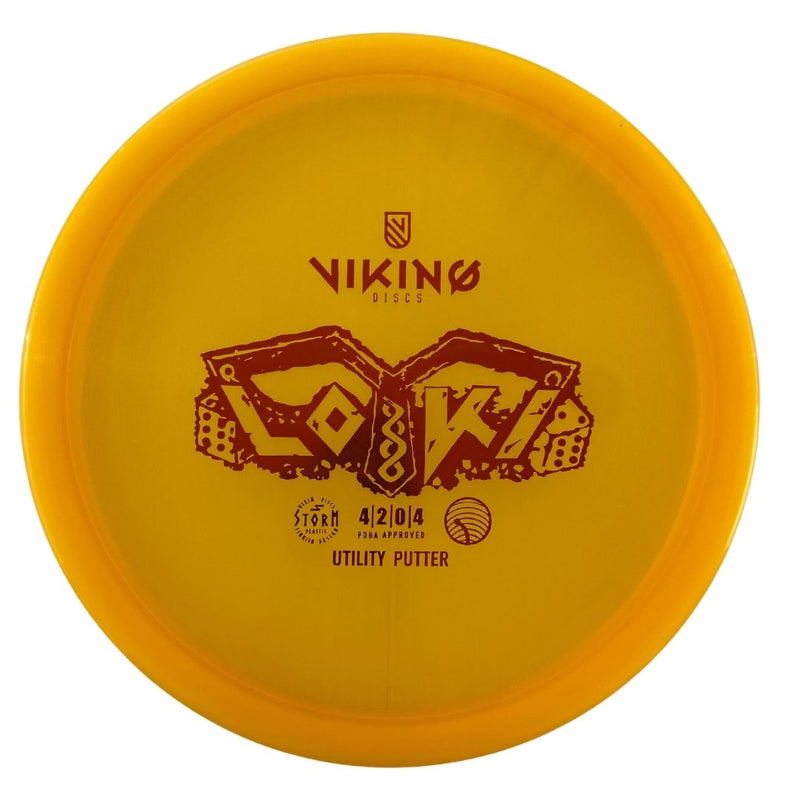 Viking Disc Loki Putter
Tax included. Shipping calculated at checkout.
4

Speed

2

Glide

0

Turn

4

Fade
Pickup available at Hamilton Hill Warehouse usually ready in 24 hours
A utility putter for super overstable throws that doesn't turn over! This putter is slightly faster than other Viking Discs putters, but it works better in the head wind. The Loki works best for very short approaches and trick shots, to get out of bad spots. The flight path is really easy to evaluate because the disc doesn't fly very far and starts fade right from the start of the flight path. Loki will completely change your game!
Speed: 4 Glide: 2 Turn: 0 Fade: 4
Plastic Types:
| | |
| --- | --- |
| Ground | The Ground plastic has been designed to offer great grip in any weather: hot, cold or even rainy. The material is flexible and sticky also compared to other plastics it does have more glide. In time Ground plastic will straighten and you can add another one to your cycle to keep lineup simple. |
| Storm | Durability, performance and stiffness will make discs maintain same long time. All Storm plastic have clear metal shine color appearance. The plastic stay stable even used heavily wooded courses and holes. You can swipe dirt off from it but it won´t take any battle scars! |
| Armor | Durability, performance and flexibility offers improved grip with high quality resistance. Great choice for all-round plastic. Works well in changing weather conditions. This plastic is designed for players needs. |