Sold Out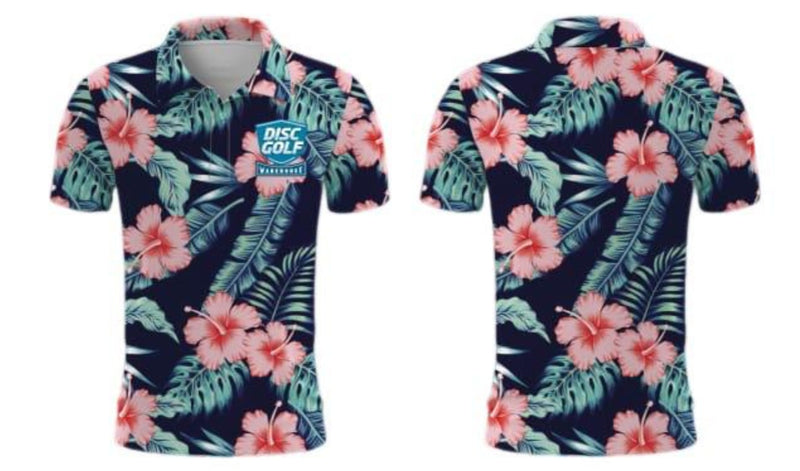 DGW Tournment Day Polo
Tax included. Shipping calculated at checkout.
Pickup available at Hamilton Hill Warehouse usually ready in 24 hours
Introducing our new "DGW Tournament Day Polo's" – the perfect blend of style and performance for disc golf enthusiasts like you! Get ready to hit the course in a whole new way with these custom-branded polo shirts that are designed to make you look and feel like a champion.

When it comes to disc golf, your attire isn't just about looking good, it's about boosting your performance too. Our DGW Tournament Day Polo's are crafted with care, using high-quality materials that offer comfort, flexibility, and breathability. With their lightweight fabric and smart design, you'll experience the freedom of movement needed for those powerful drives and accurate putts.

But hey, we don't stop at functionality alone! These polo shirts are all about adding a touch of style to your game. With our eye-catching custom branding, you'll turn heads on the fairway and earn the admiration of fellow players. Who says you can't look dapper while conquering the course? We believe that when you feel confident and stylish, it sets the tone for a stellar game.

Not only will our DGW Tournament Day Polo's make you the envy of your disc golf buddies, but they might just be your secret weapon for playing well too. When you step onto the tee pad, feeling comfortable and looking sharp, you'll exude the kind of confidence that can take your game to new heights. It's amazing how a little extra swagger can positively impact your throws and putts.

So, gear up for your next disc golf adventure with our DGW Tournament Day Polo's. Whether you're participating in a tournament, hitting the local course, or simply hanging out with friends, these shirts will be your go-to attire. Look stylish, feel great, and unleash your inner disc golf superstar. Order yours today and get ready to dominate the course in style! shirts not only make you look great on the course but also boost your confidence and play. Step up your game and order yours today!  
1. Damon is wearing size Large.
2. Michael is wearing size Large.
3. Josh is wearing size XLarge.