Sold Out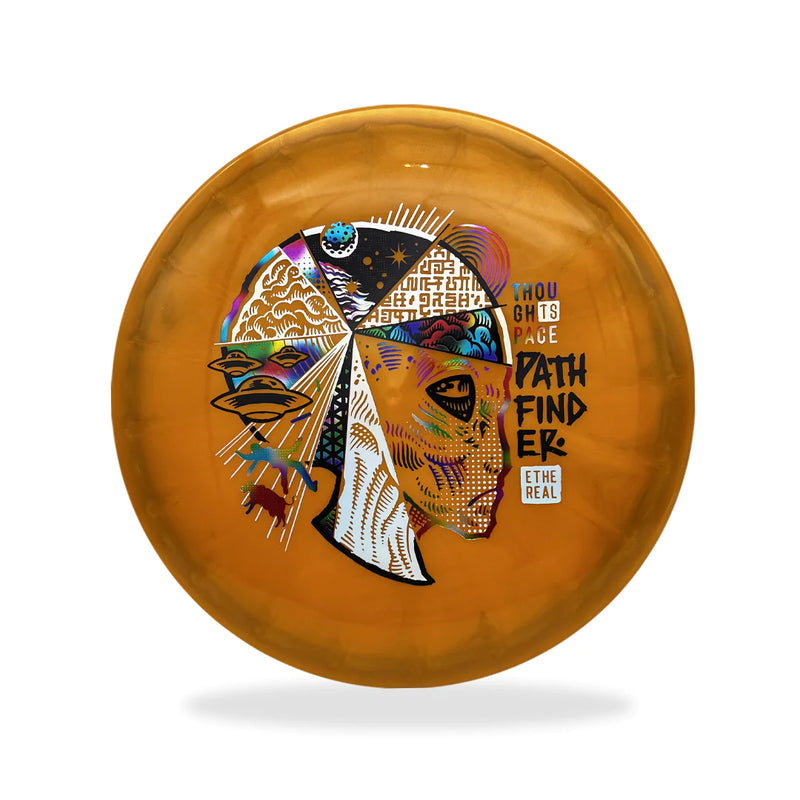 Thought Space Athletics Pathfinder - Ethereal
Tax included. Shipping calculated at checkout.
5

Speed

5

Glide

0

Turn

1

Fade
The Pathfinder is an excellent midrange that can be counted on for a consistent, straight flight down the fairway with only minimal end fade. Its excellence in flight can only be matched by the beauty of the plastic and stamps.
Behind the "Abduction" design
"Abduction" was captured within a blender of inspiration. Two parts B Rated Space Propaganda meet one part epic Ferguson-inspired movie poster making a composition of what might go on in the minds of our extraterrestrial overloads as they survey the universe.

Speed: 5 Glide: 5 Turn: 0 Fade: 1
Due to the swirly nature of this run of aura, exact color blends will vary.

Stamp foils will vary.
Plastic Types:
Thought Space Athletics disc are made by MVP.
Ethos - Similar to Proton plastic
Aura - Similar to Neutron plastic
Ethereal - Similar to Plasma plastic