Sold Out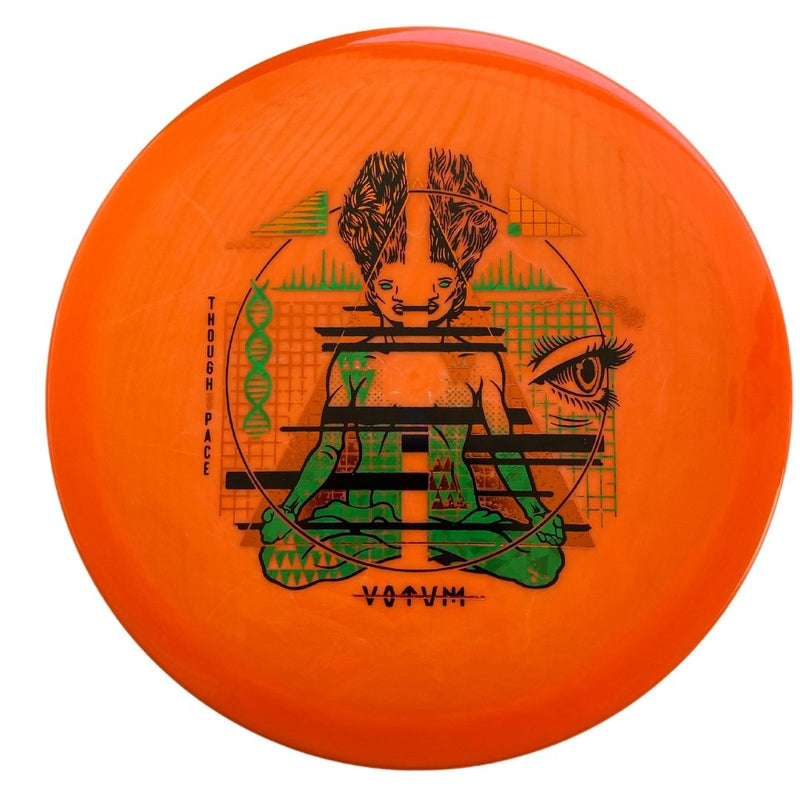 Thought Space Athletics Votum - Aura
Tax included. Shipping calculated at checkout.
8.5

Speed

5

Glide

0

Turn

2

Fade
The Votum is a great fairway / distance driver crossover disc at a speed that anybody can handle. It is designed to be a go-to driver for shots that don't need excessive fade and will become workhorse in the bag for players desiring reliable distance and placement on the fairway.
Designed to be a stable counterpart to our first fairway driver the Mantra, the Votum handles power for a straight flight with reliable fade at the end.
Meditation Behind the design:
Meditation is a process to clear ones mind, being present in the moment and finding your center. A lot of those principals we found true with the flight characteristics of Votum. Find the center of the fairway, be present for every shot and find piece of mind.
Pegasus Behind the design:
Our "Pegasus" design came from the early telling's in Greek mythology of how anywhere the winged horse's hoof struck an inspiring spring came to be. One of the most notable was the Hippocrene Spring or "Horse's Fountain" on Mount Helicon which was said to provide inspiration to those who drank it.
Oni Inside Behind the design:
Our "Oni Inside" design was created to show a duality between physical beauty and ones inner demons. We are all experiencing life together but we do not know the personal struggles each other faces and how our interactions with others will effect them. Be kind, be present and be mindful as it is easier to destroy something than to build it up!
Speed: 8.5 Glide: 5 Turn: 0 Fade: 2
Due to the swirly nature of this run of aura, exact color blends will vary.

Stamp foils will vary.
Plastic Types:
Thought Space Athletics disc are made by MVP.
Ethos - Similar to Proton plastic
Aura - Similar to Neutron plastic
Ethereal - Similar to Plasma plastic