Sold Out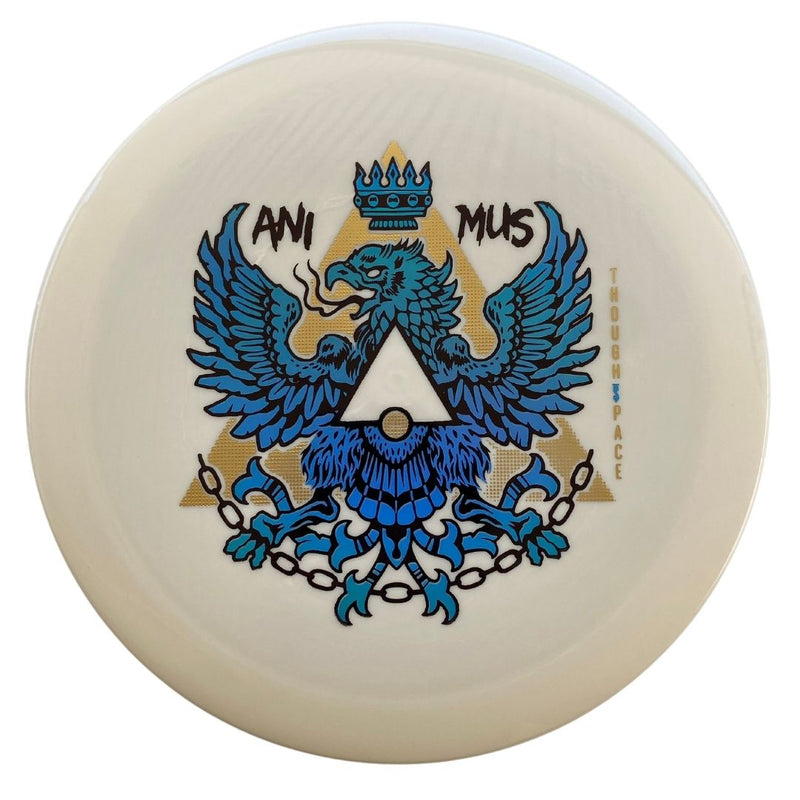 Thought Space Athletics Animus Distance Driver
Tax included. Shipping calculated at checkout.
11

Speed

5

Glide

0

Turn

2

Fade
The Animus is a high-performance distance driver with a stable flight pattern. It handles torque well when thrown by experienced players, but does not have so much fade that it is unmanageable by recreational players who need a more stable driver in their bag. We like to think of it as an Innova Wraith with a touch more stability.
When naming the Animus we looked to the Latin definition meaning Spirit, Mind.
Behind the design:
Our "Crest" design was derived from multiple ideas of inner strength, family and overcoming obstacles. The eagle has strong symbolic representation of all these traits across many cultures. The triangle signifies cresting one of the most formidable titans of our natural world, the mountain. We combined these ideas into a coat-of-arms arms or crest which represents family.


Behind the design:
The "Bananimus" design was a created as a continuation of our first run Ethos Animus design, the Ape. Fans have long called that design the Bananimus and we felt we had a duty to our fans to create a true Bananimus design. This time, the banana bites back, nods to the original design can be found in this stamp as the face is based off an ape skull with a small bite being taken out of the top, this is one angry banana.
Flight numbers
Speed: 11 Glide: 5 Turn: 0 Fade: 2
Plastic Types:
Thought Space Athletics disc are made by MVP.
Ethos - Similar to Proton plastic
Aura - Similar to Neutron plastic
Ethereal - Similar to Plasma plastic