Sold Out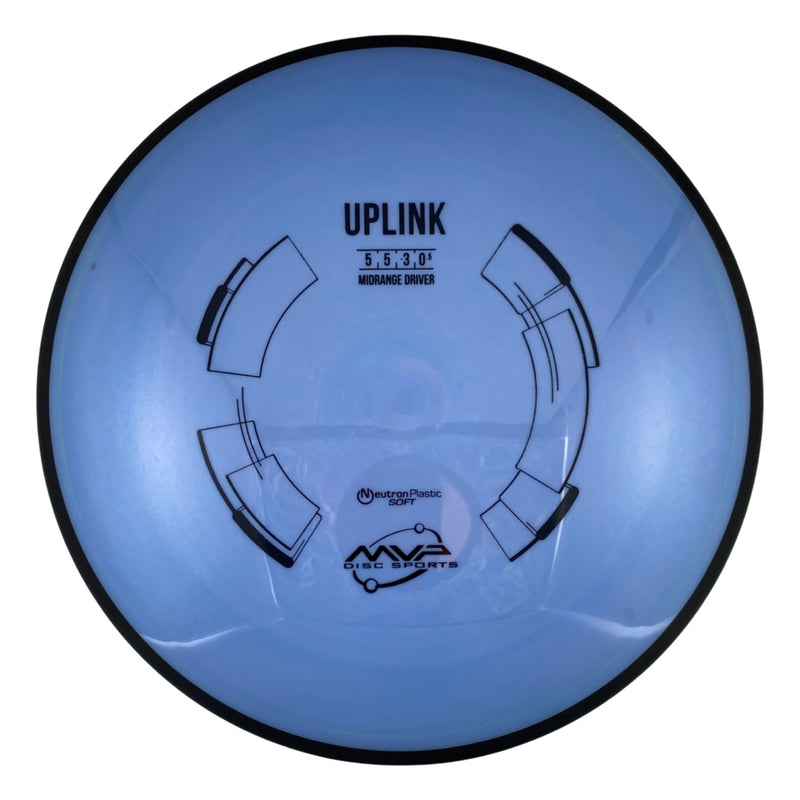 MVP Uplink - Neutron Soft
Tax included. Shipping calculated at checkout.
5

Speed

5

Glide

-3

Turn

.05

Fade
A spiritual transcendence in the digital future — the Uplink SE is here! Michael Ramanauskas reverently imagines limitless consciousness in a future where bodies are secondary and the net is infinite. A spiritual companion to Michael's previous End of Line Proxy, there's definitely a deeper story at work here for those who are paying attention. Brought to life on the ever-popular and durable Neutron plastic, this futuristic SE will look great hanging on your wall or carving tight fairways. The next great touch midrange is now available as the next great SE — what a combo! Nestled into the perfect sweet spot of understability for a wide variety of arm speeds, the Uplink is destined to take its place among the great line-shaping midranges. With flight numbers of 5 | 5 | -3 | 0.5, the Uplink will be carving touch anhyzers or sweet hyzer-flips through the woods for experienced players. Lower arm speed players will find the Uplink to be an extremely straight and controllable midrange — something they can learn the game with. Whether you're looking for a disc to help your scrambles and approaches, or something to complement your finesse touch game, the Uplink has you covered. Unlock new lines for your game with the Uplink today!
Speed: 5 Glide: 5 Turn: -3 Fade: .05
Thanks to its generous turn and slight fade, the Uplink is an understable midrange that's both beginner and professional friendly.
Higher power players will see the true understability of the Uplink in the high-speed portion of the flight – yielding anhyzers that swoop across the entire fairway, or even rollers from flat releases at the highest power. This early turn makes the Uplink a phenomenal tool for straight hyzer-flips down tight tunnels. With the right combination of touch and power, you'll even be able to get the Uplink to flip over from flat and drift into a high-level touch hyzer-flip turnover.
Lower power players will find the Uplink to be tremendously straight and glidey – making it a great first straight midrange. When released on anhyzer, the Uplink's natural turn will produce effortless s-turn shots that lands flat with the right touch. As the Uplink wears in, or your power increases, it will become a great tool to learn to shape shots with – especially the hyzer-flip tunnel shot.