Sold Out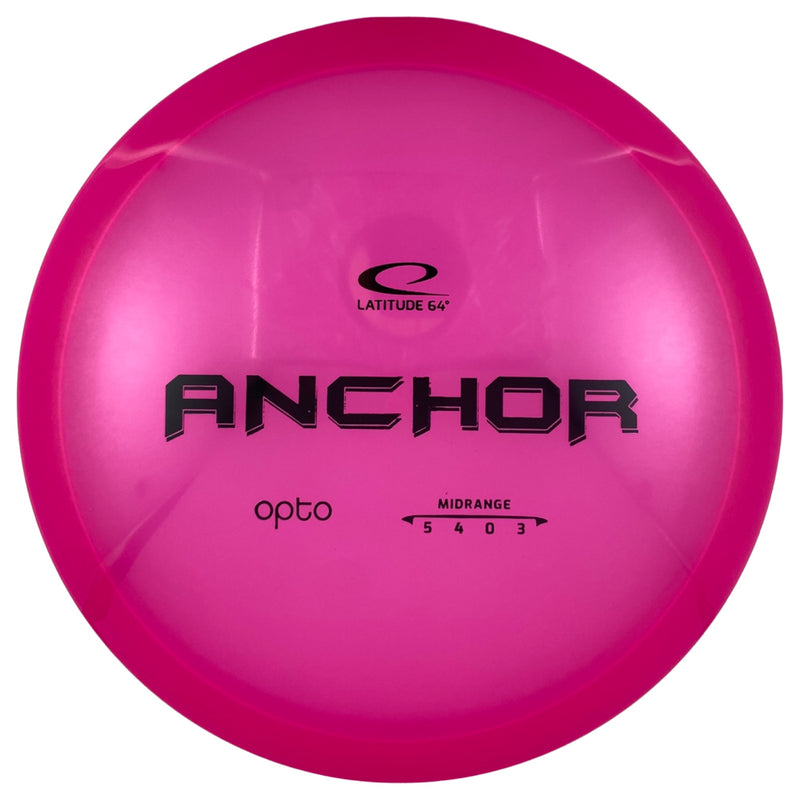 Latitude64 Anchor - Opto
Tax included. Shipping calculated at checkout.
5

Speed

4

Glide

0

Turn

3

Fade
Pickup available at Hamilton Hill Warehouse usually ready in 24 hours
Back in the day we used a lot of putters and midranges for our drives, and still feel that many players could benefit from this line of thinking. The Anchor is a reliable overstable midrange with a slight dome and big bead. Maximize your fairway hits by picking up an Anchor today.
Overstable midrange shots, straight shots in windy situations
Speed: 5 Glide: 4 Turn: 0 Fade: 3
DETAILED INFORMATION
Diameter: 21.7 cm
Maximum weight: 175.96 gram
Height: 1.8 cm
Rim depth: 1.5 cm
Inside rim diameter: 18.9 cm
Rim thickness: 1.4 cm
Rim depth/ Diameter ratio: 6.9 %
Rim configuration ratio: 43.25
Flexibility rating: 10.32