Sold Out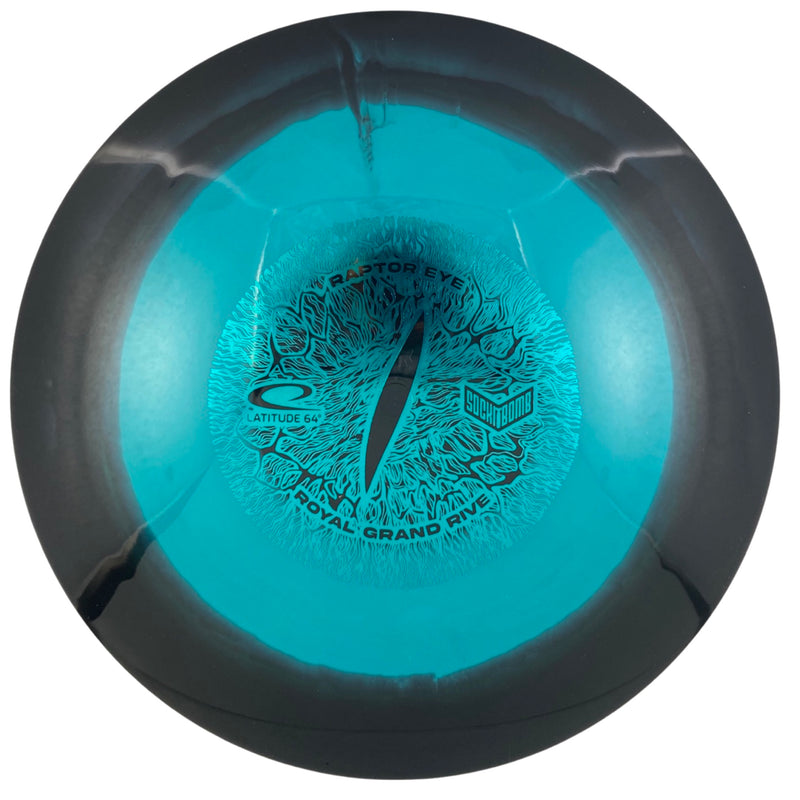 Latitude 64 Rive - Raptor Eye Royal Grand Ricky Wysocki
Tax included. Shipping calculated at checkout.
13

Speed

5

Glide

0

Turn

3.5

Fade
The next step in the evolution of disc design, the Royal Grand Raptor Eye Rive is here to turn heads and conquer fairways. Featuring our two-color "Raptor Eye" process, this distance driver looks like nothing else. This wind-fighting driver is here to help disc golfers attack a hole with the ferocity found only in an extreme beast of prey.

Rive is a crusher, the perfect distance driver for top disc golfers. The combination of superior speed, great glide and predictable overstable flight is what makes the Rive great..

Speed: 13 Glide: 5 Turn: 0 Fade: 3.5
About Royal Grand:
Royal Grand is our durable premium plastic with great grip that will not fail you, no matter the outside circumstances. It features a soft feel with a rigid rim part with perfect flex. Colored discs will vary from low to high swirly effect, and some are darker and some are lighter.