Sold Out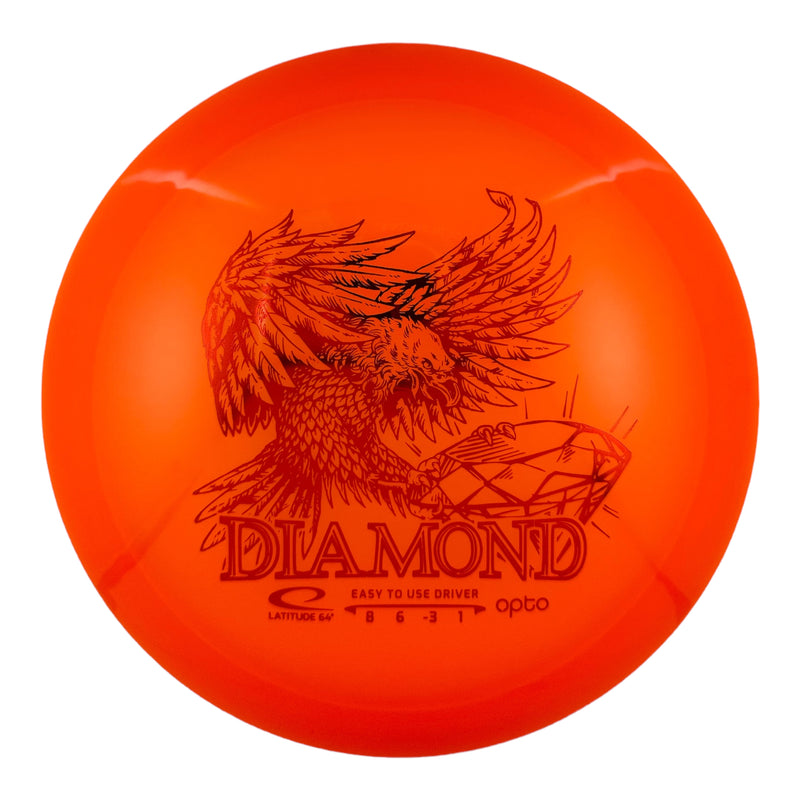 Latitude 64 Diamond - Opto
Tax included. Shipping calculated at checkout.
8

Speed

6

Glide

-3

Turn

1

Fade
Pickup available at Hamilton Hill Warehouse usually ready in 24 hours
Diamond is the choice of disc for beginners, children and players with moderate arm speed. It is only produced in weights between 145g-159g, which makes it easy to throw and control. It has an understable flight path with good glide and slight fade.
Speed: 8 Glide: 6 Turn: -3 Fade: 1
DETAILED INFORMATION
Diameter: 21.1 cm
Maximum weight: 175.1 gram
Height: 1.7 cm
Rim depth: 1.1 cm
Inside rim diameter: 17.4 cm
Rim thickness: 1.8 cm
Rim depth/ Diameter ratio: 5.2 %
Rim configuration ratio: 30.00
Flexibility rating: 6.92