Sold Out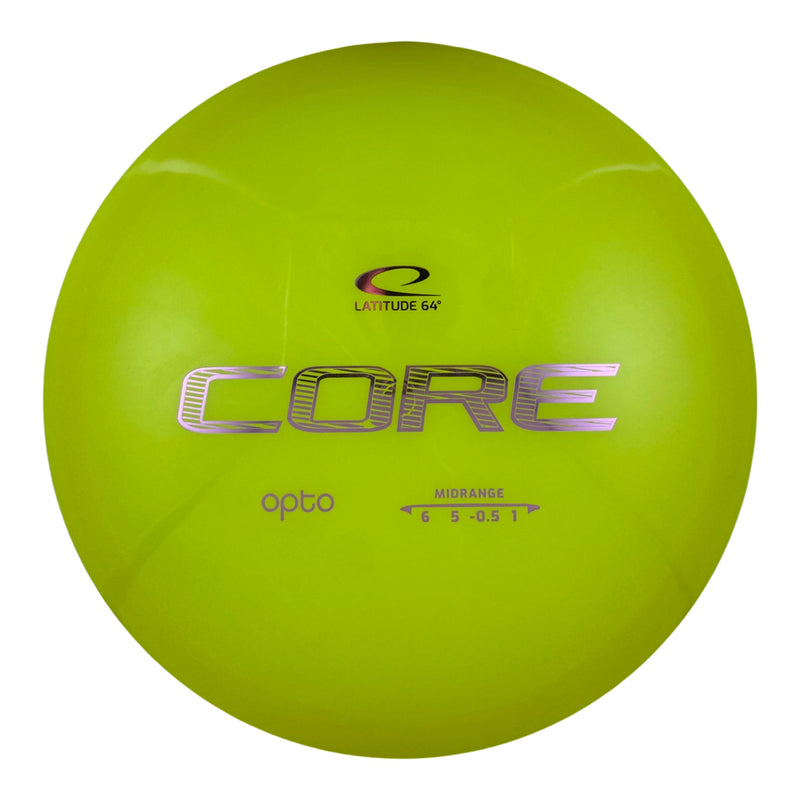 Latitude 64 Core - Opto
Tax included. Shipping calculated at checkout.
6

Speed

5

Glide

-0.5

Turn

1

Fade
Pickup available at Hamilton Hill Warehouse usually ready in 24 hours
Core is a perfect midrange for both amateurs and professional players. The flight is reliable and stable, with a slight fade at the end. With it's predictable flight path, it can be used for hyzer shots as well as long turnover drives.ade.
Speed: 6 Glide: 5 Turn: -0.5 Fade: 1
DETAILED INFORMATION
Diameter: 21.7 cm
Maximum weight: 180.1 gram
Height: 2.0 cm
Rim depth: 1.2 cm
Inside rim diameter: 18.9 cm
Rim thickness: 1.4 cm
Rim depth/ Diameter ratio: 5.5 %
Rim configuration ratio: 48.00
Flexibility rating: 8.50