Sold Out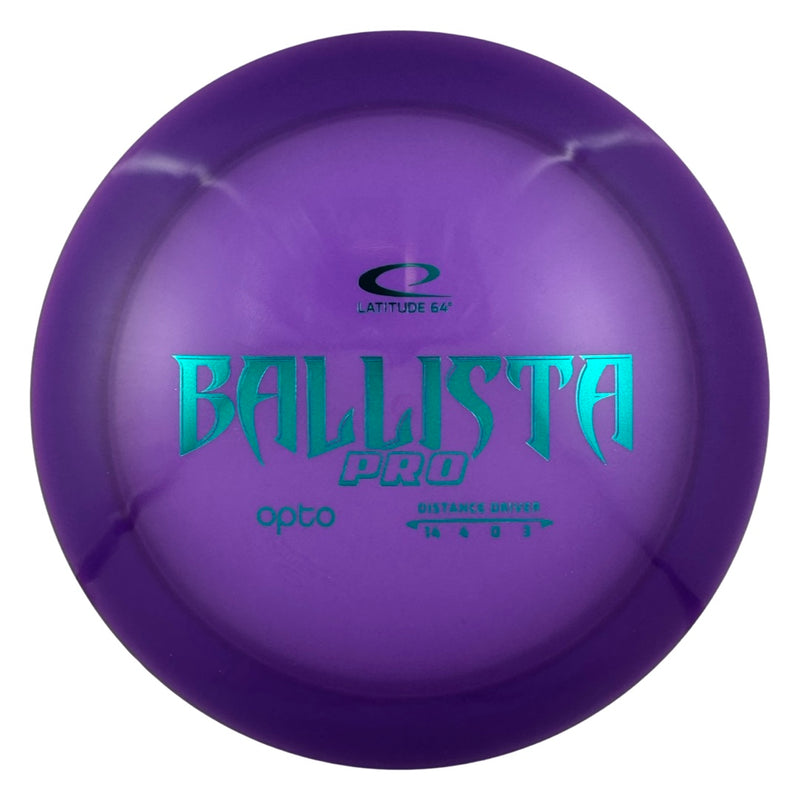 Latitude 64 Ballista Pro - Opto
Tax included. Shipping calculated at checkout.
14

Speed

4

Glide

0

Turn

3

Fade
Pickup available at Hamilton Hill Warehouse usually ready in 24 hours
The Ballista Pro is the big brother to the popular distance driver, the Ballista. It features added stability for experienced players. It is the great option if you are looking for a distance driver that can navigate tight fairways. With an ideal balance of speed, stability (fade) and glide, it can be a go-to, high-speed, distance driver for players who are rising rapidly in their disc golf abilities.
Speed: 14 Glide: 4 Turn: 0 Fade: 3
DETAILED INFORMATION
Diameter: 21.2 cm
Maximum weight: 176.0 gram
Height: 1.7 cm
Rim depth: 1.1 cm
Inside rim diameter: 16.3 cm
Rim thickness: 2.4 cm
Rim depth/ Diameter ratio: 5.2 %
Rim configuration ratio: 26.75
Flexibility rating: 11.79