Sold Out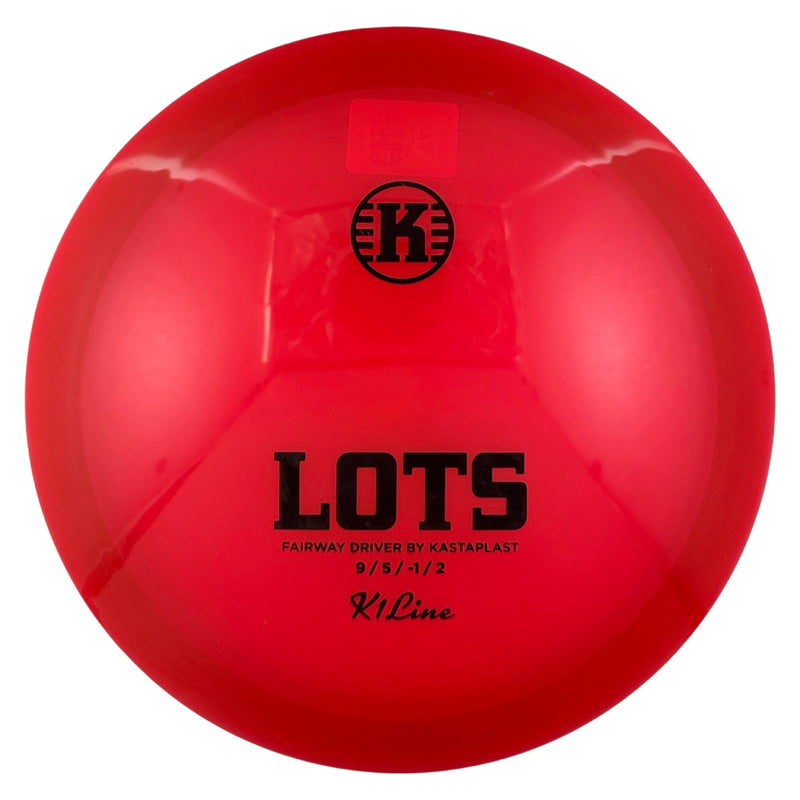 Kastaplast Lots - K1
Tax included. Shipping calculated at checkout.
9

Speed

5

Glide

-1

Turn

2

Fade
Pickup available at Hamilton Hill Warehouse usually ready in 24 hours
RIGHT, LEFT OR STRAIGHT… THE LOTS LEADS THE WAY THROUGH THOSE TRICKY AND NARROW PASSAGES THAT YOU WILL FACE ON YOUR WAY TOWARDS THE BASKET. THIS DISC IS DESIGNED AS A STRAIGHT FLYING, HIGHLY WORKABLE, FAIRWAY DRIVER.

Lots in Swedish is a pilot that leads a ship through difficult waters and narrow passages, so that it will arrive safely to its harbor. In water, as well as at the disc golf course, a Lots is a predictable line-holder.

Suitable for: Straight shots, hyzers and anhyzers. Multi-purpose.

Speed: 9 Glide: 5 Turn: -1 Fade: 2
Diameter:
21.1 cm
Maximum weight:
175 g
Height:
1.5 cm
Rim depth:
1.1 cm
Rim thickness: