Sold Out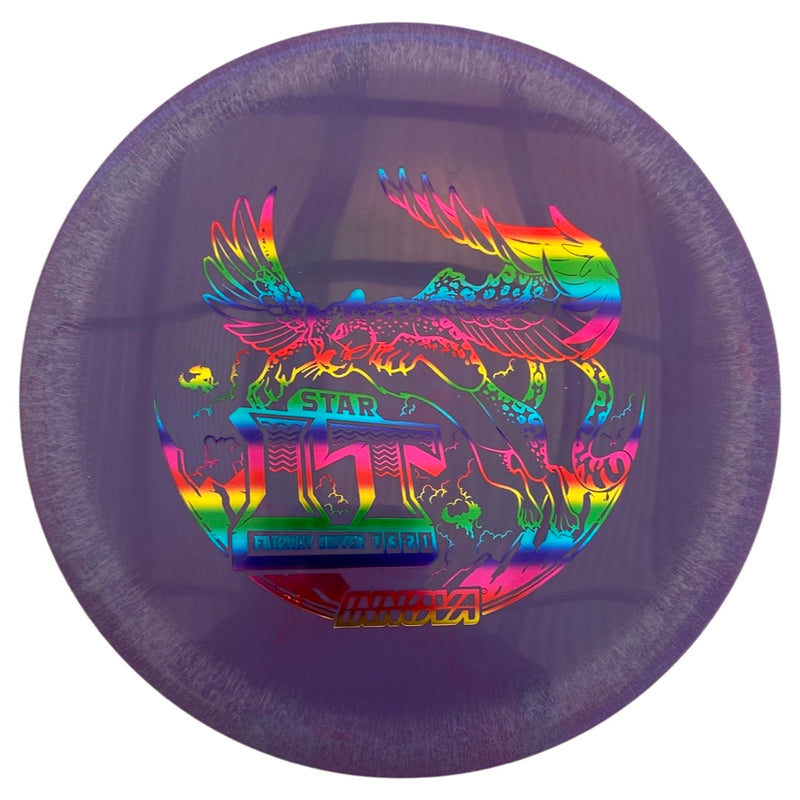 Innova IT Fairway Driver
Tax included. Shipping calculated at checkout.
7

Speed

6

Glide

-2

Turn

1

Fade
The Innova IT was developed to go straight and far, effortlessly. With ITs gentle turn and unmatched glide, tightly wooded fairways feel open and attackable. When another Fairway Driver would fade and drop, IT holds on the line of release and carries. Great for standstill and low ceiling shots that still need to get distance. IT also makes an exceptional roller disc, even when new.
Best Choice for:Straight drives, Turnover throws, Rollers
IT is perfect for lacing lines through the woods, laying down rollers in the field, and getting big distance at lower arm speeds.
Speed: 7 Glide: 6 Turn: -2 Fade: 1