Sold Out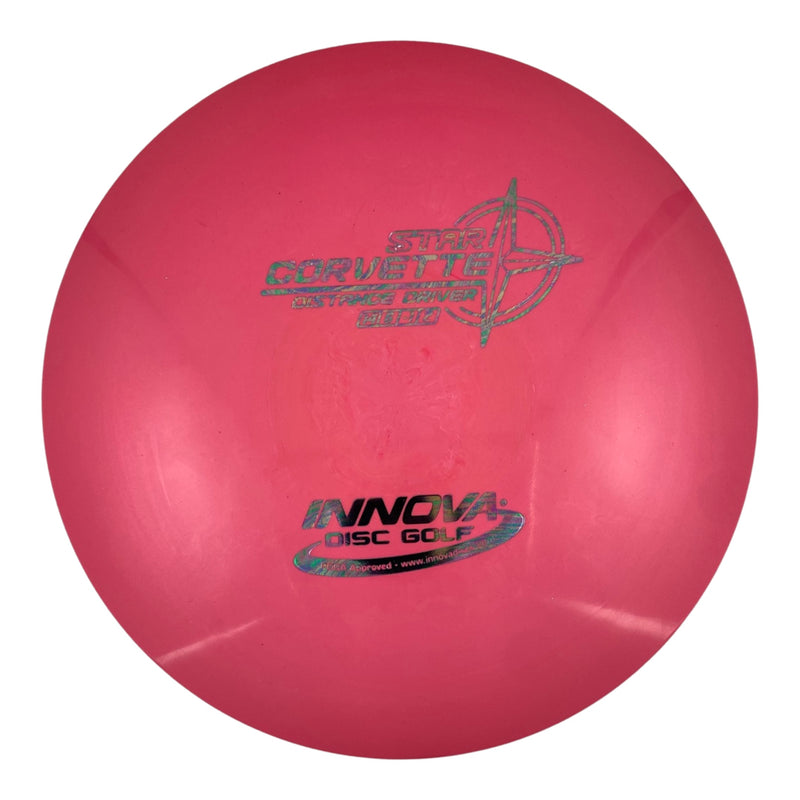 Innova Corvette - Star
Tax included. Shipping calculated at checkout.
14

Speed

6

Glide

-2

Turn

2

Fade
The Corvette is among our fastest class of distance drivers, Speed 14. It offers players extended glide, fairway accuracy, and commanding distance. The Corvette performs like the venerable Shryke, only faster.
Best Choice for:
Best for Maximum Distance, Best for Fairway Accuracy, Best for Primary Driver
The Corvette is a speed 14 driver that's long on glide with just enough fade for extraordinary distance — think of it as a faster Shryke.
Speed: 14 Glide: 6 Turn: -2 Fade: 2