Sold Out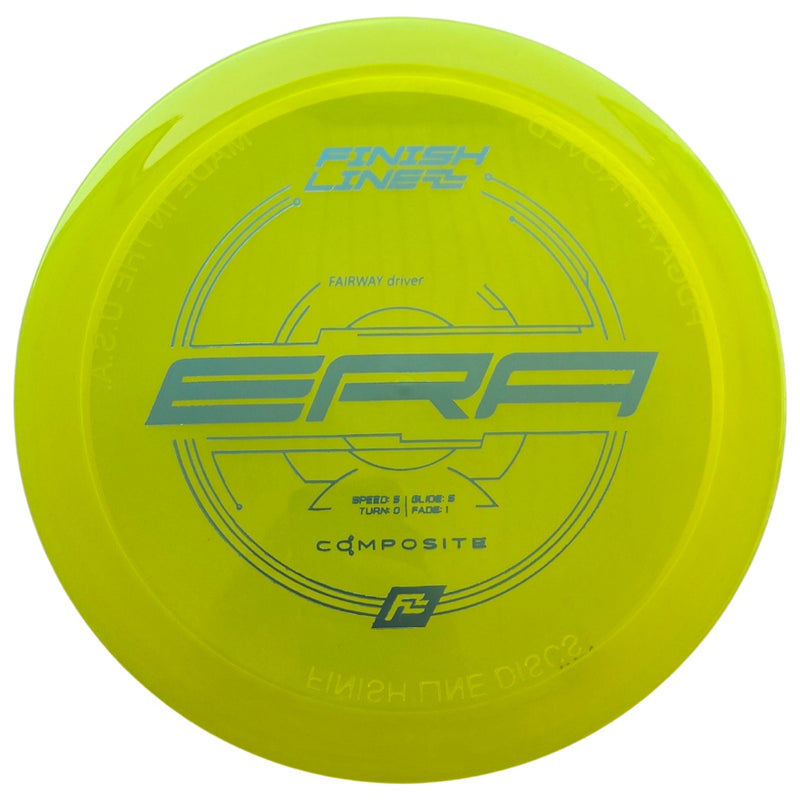 Finish Line Era Fairway Driver
Tax included. Shipping calculated at checkout.
10

Speed

5

Glide

-1

Turn

1.5

Fade
Pickup available at Hamilton Hill Warehouse usually ready in 24 hours
The Era is the first disc in Drew Gibson's Finish Line. This disc is designed to be the all purpose control driver for players of all skill level.
With a flat top and neutral flight path the Era works well for both backhand and forehand throws. It is understable enough to work for newer players, but has enough stability that it can handle the power of Drew Gibson. The Era has enough speed and glide to go as far as many distance drivers, but has minimal fade for the straight flight of a fairway.
Finish Line Discs are designed and manufactured in the USA.
Speed: 10 Glide: 5 Turn: -1 Fade: 1.5
FLIGHT PATH POWERED BY INBOUNDS