Sold Out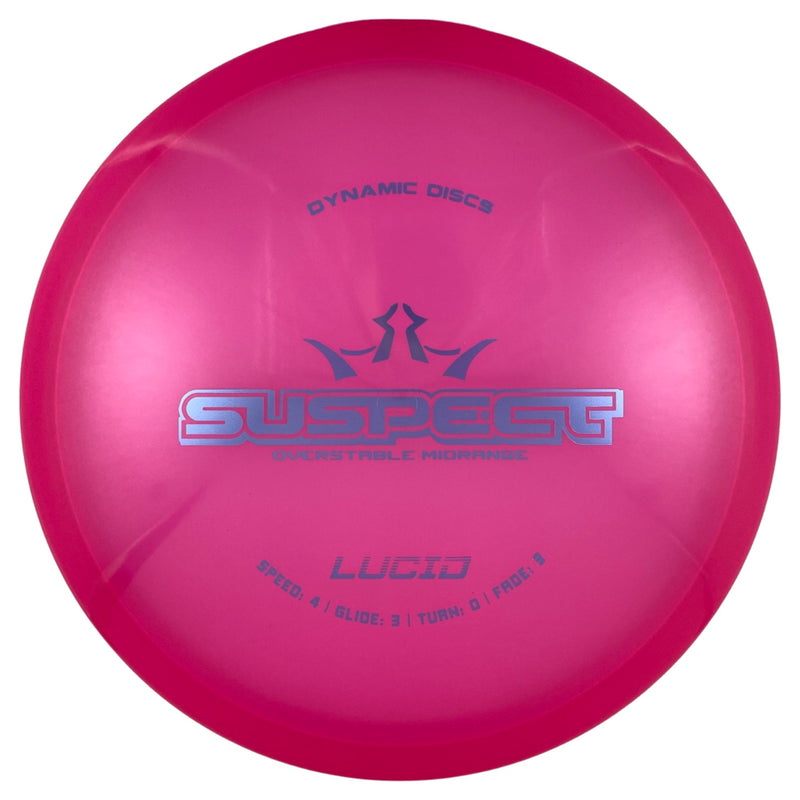 Dynamic Discs Suspect - Lucid
Tax included. Shipping calculated at checkout.
4

Speed

3

Glide

-0.5

Turn

3

Fade
Pickup available at Hamilton Hill Warehouse usually ready in 24 hours
The Suspect is a perfect in-between disc. With a very low profile and small diameter, it feels like a putter. With built in stability and great glide, it can fly like a midrange. You can use it for either. When thrown hard, it flies flat and lands flat without ever flipping over. When thrown soft, it is a great stable approach disc. The blunted nose also makes it great for sticking the chains if you need a headwind putter. Amazing versatility and great feel, we suspect you will love this disc and the low scores that accompany it.
Speed: 4 Glide: 3 Turn: -0.5 Fade: 3
DETAILED INFORMATION
Diameter: 21.3 cm
Maximum weight: 176.79 gram
Height: 1.6 cm
Rim depth: 1.2 cm
Inside rim diameter: 18.9 cm
Rim thickness: 1.2 cm
Rim depth/ Diameter ratio: 5.6 %
Rim configuration ratio: 57.50
Flexibility rating: 7.60