Sold Out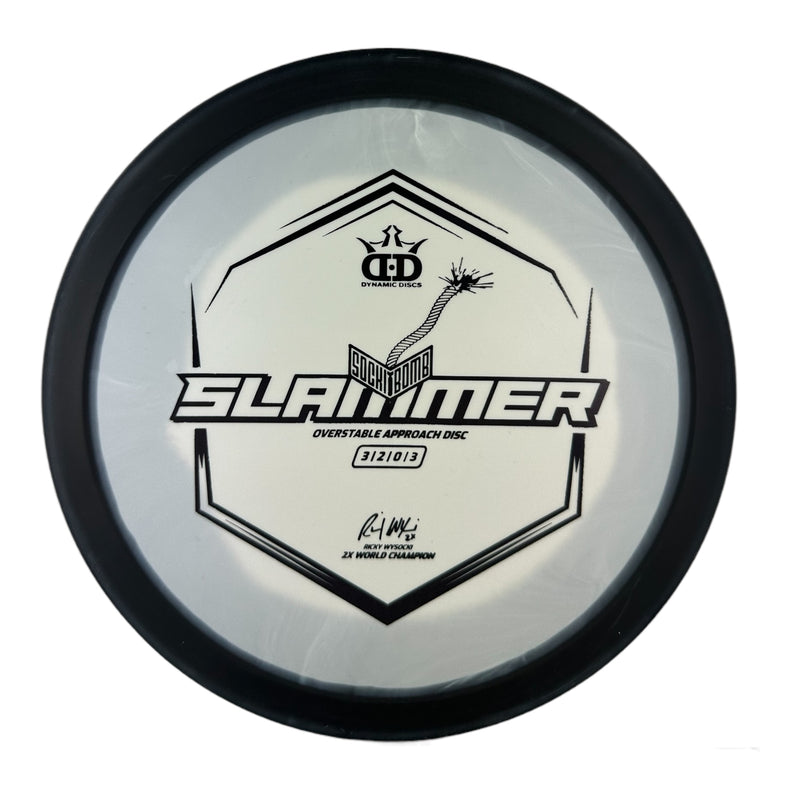 Dynamic Discs Sockibomb Slammer - Classic Supreme Orbit Ignite Stamp
Tax included. Shipping calculated at checkout.
3

Speed

1

Glide

0.5

Turn

4

Fade
Pickup available at Hamilton Hill Warehouse usually ready in 24 hours
The Sockibomb Slammer is the first new mold in 2x Ricky Wysocki's Sockibomb lineup.

The Sockibomb Slammer is an all new mold based on the grip of the original Dynamic Discs Slammer and the consistency Ricky Wysocki loves in the Westside Discs Harp. The dependability of the Sockibomb Slammer is a must have for players of all skill levels and arm speeds. It is a super overstable throwing putter that can be thrown both backhand and forehand with a predictable finish every time, even into a strong headwind. It was created in collaboration with 2x World Champion Ricky Wysocki and is here to improve your approach game.

Speed: 3 Glide: 1 Turn: 0.5 Fade: 4

About Classic Supreme:
Classic Supreme is the grippy putt and approach plastic in our Supreme Line. The combination of a sturdy feel and great grip gives you an edge in your putt and approach game.
About Orbit:
Orbit is our spectacular two-color process that opens up a whole new world of color combinations. Not all orbit patterns are the same and some may have different variations within each disc.