Sold Out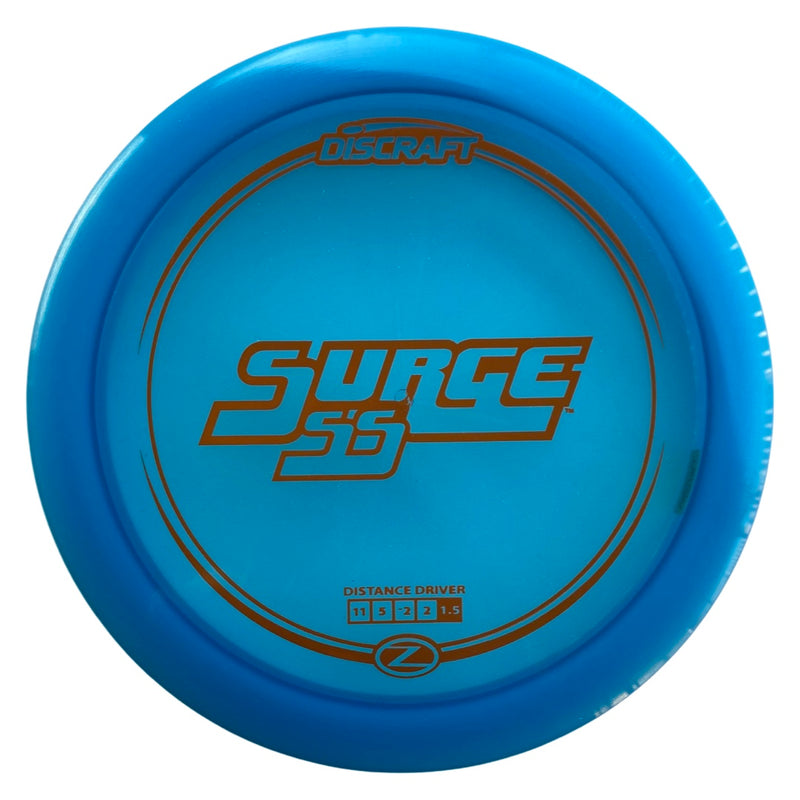 Discraft Surge SS - Z
Tax included. Shipping calculated at checkout.
11

Speed

5

Glide

2

Turn

2

Fade
Pickup available at Hamilton Hill Warehouse usually ready in 24 hours
The straight flying Surge SS delivers all the glide that players have come to expect from a Surge, with a straighter edge to enhance controllability at slower speeds.
The Surge SS is a more understable version of the ultra-popular Discraft Surge. The 'SS' has a straighter edge that enhances control-ability and minimizes low speed fade, allowing this disc to fly even farther for less powerful players. The Surge SS works well for both forehand and backhand drives, and is available in ultra durable Elite Z plastic as well as all FLX. If you want to add some color to your Surge SS, this disc is available dyed in the Champion plastic.
Speed: 11 Glide: 5 Turn: 2 Fade: 2
Surge SS Dimensions:
Diameter: 21.1 cm
Height: 1.6 cm
Rim Depth: 1.2 cm
Rim Width: 2.1 cm
Max Weight: 174.00 g
Additional Information:
Speed: 11.0
Glide: 5.0
Turn: -1.0
Fade: 2.0
Primary Use: Distance Driver
Stability: Stable
Recommended Skill Level: Intermediate
Plastic grade(s): Air Bubbles, Durable, Premium
Beadless