Sold Out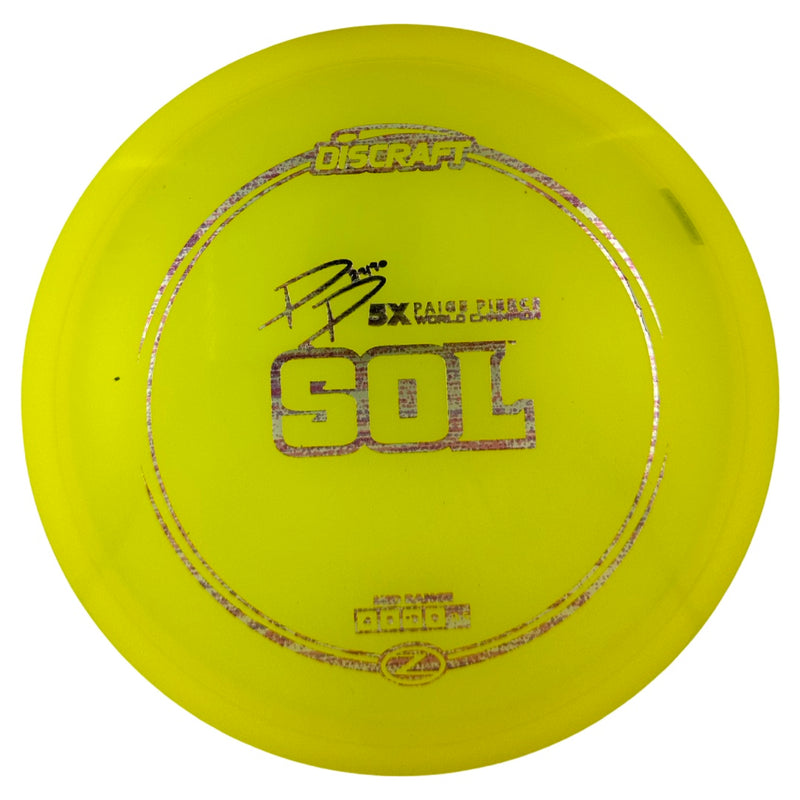 Discraft Sol - Z Paige Pierce Signature
Tax included. Shipping calculated at checkout.
4

Speed

5

Glide

-3

Turn

0

Fade
The Sol is a great disc for players of all skill level, allowing them to shape shots, weave through trees, and hit those difficult lines.
Paige Pierce 5x Signature Series Z Sol.
Speed: 4 Glide: 5 Turn: -3 Fade: 0 Stability: 2
Slightly understable midrange, throw the Sol with speed and watch it float out gently to the right. The perfect disc for straight and anhyzer approaches. The Sol was the 2018 Ace Race disc.
Sol Dimensions:
Diameter: 20.0 cm
Height: 2.3 cm
Rim Depth: 1.9 cm
Rim Width: 1.8 cm
Max Weight: 177.00 g
Additional Information:
Speed: 4.0
Glide: 5.0
Turn: -3.0
Fade: 0.0
Primary Use: Mid Range
Stability: Understable
Recommended Skill Level: Beginner, Intermediate
Plastic grade(s): Durable, Premium
Beadless