Sold Out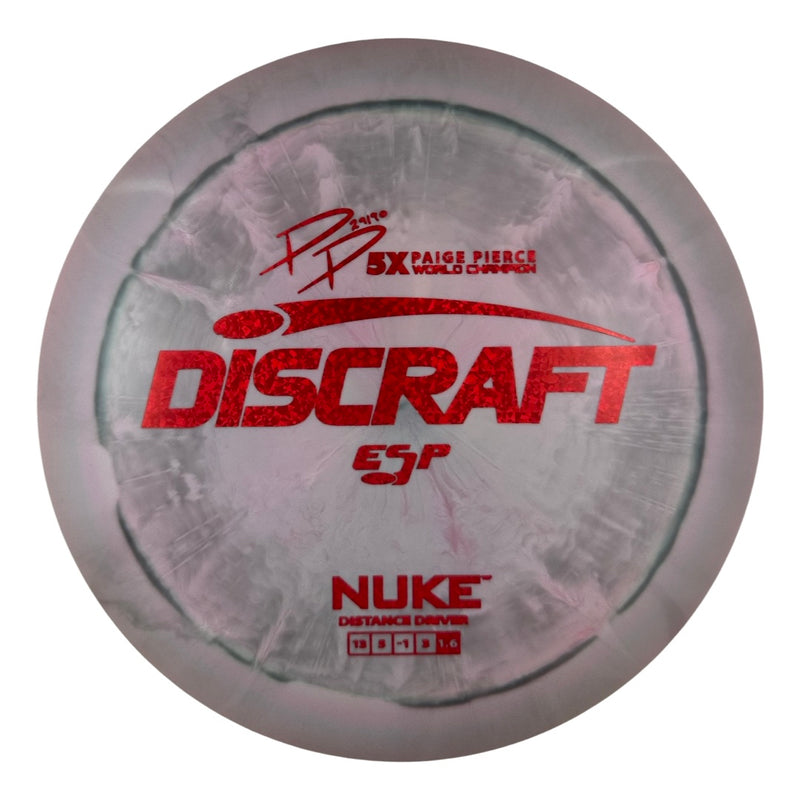 Discraft Nuke - ESP Paige Pierce 5X
Tax included. Shipping calculated at checkout.
13

Speed

5

Glide

-1

Turn

3

Fade
Pickup available at Hamilton Hill Warehouse usually ready in 24 hours
The Discraft Nuke is one of the most popular distance drivers in the world. This fast flying driver has an ultra-thick rim (2.5cm) and maintains maximum speed for a long time. While this disc is ultra-fast, it is relatively stable for power throwers and had a Discraft stability rating of just 1.6. The Nuke is available in all the plastics Discraft makes.
Speed: 13 Glide: 5 Turn: -1 Fade: 3
Nuke Dimensions:
Diameter: 21.2 cm
Height: 1.6 cm
Rim Depth: 1.2 cm
Rim Width: 2.5 cm
Max Weight: 180.00 g
Additional Information:
Speed: 13.0
Glide: 5.0
Turn: -1.0
Fade: 3.0
Primary Use: Distance Driver
Stability: Overstable
Recommended Skill Level: Advanced
Plastic grade(s): Premium
Beadless