Sold Out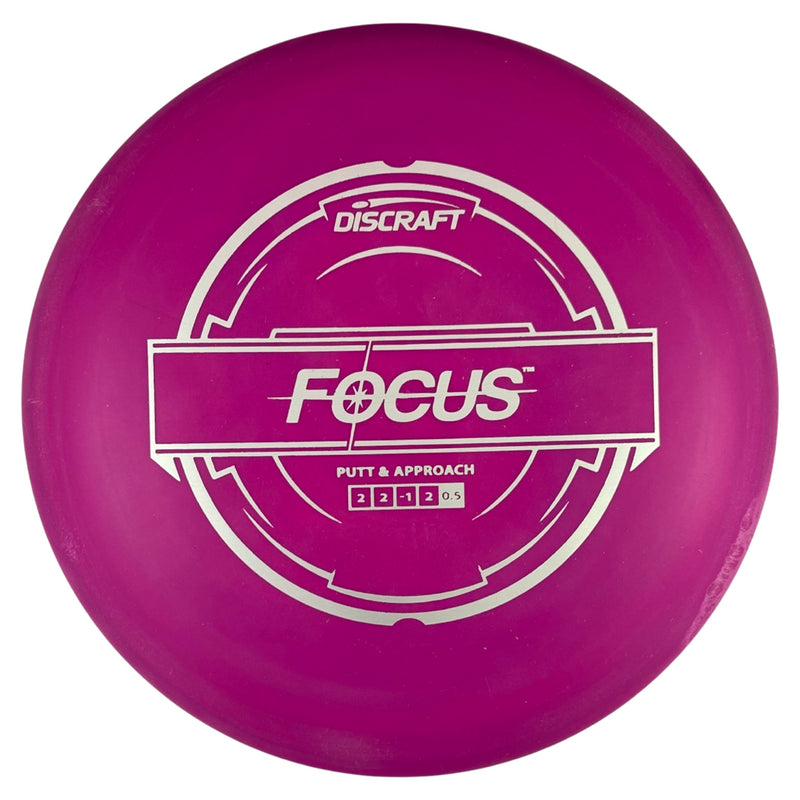 Discraft Focus - Putter Line
Tax included. Shipping calculated at checkout.
2

Speed

3

Glide

-1

Turn

2

Fade
Pickup available at Hamilton Hill Warehouse usually ready in 24 hours
Our big bead putter, the Focus is a deep putter with a large bead on the bottom which provides clean consistent releases for deadly accuracy on the greens. The Focus putter was the 2009 Ace Race disc.
The Focus is the perfect disc for disc golfers who really like to concentrate before throwing their disc in the chains. With a Discraft stability rating of .5, this slightly overstable putter provides a gentle fade and pinpoint accuracy for approach shots.
Speed: 2 Glide: 3 Turn: -1 Fade: 2
Focus Dimensions:
Diameter: 21.1 cm
Height: 2.1 cm
Rim Depth: 1.6 cm
Rim Width: 1.0 cm
Max Weight: 176.00 g
Additional Information:
Speed: 2.0
Glide: 3.0
Turn: -1.0
Fade: 2.0
Primary Use: Putt & Approach
Stability: Stable
Recommended Skill Level: Everyone
Plastic grade(s): Basic (Cheapest), Durable, Midgrade, Premium
Beaded