Sold Out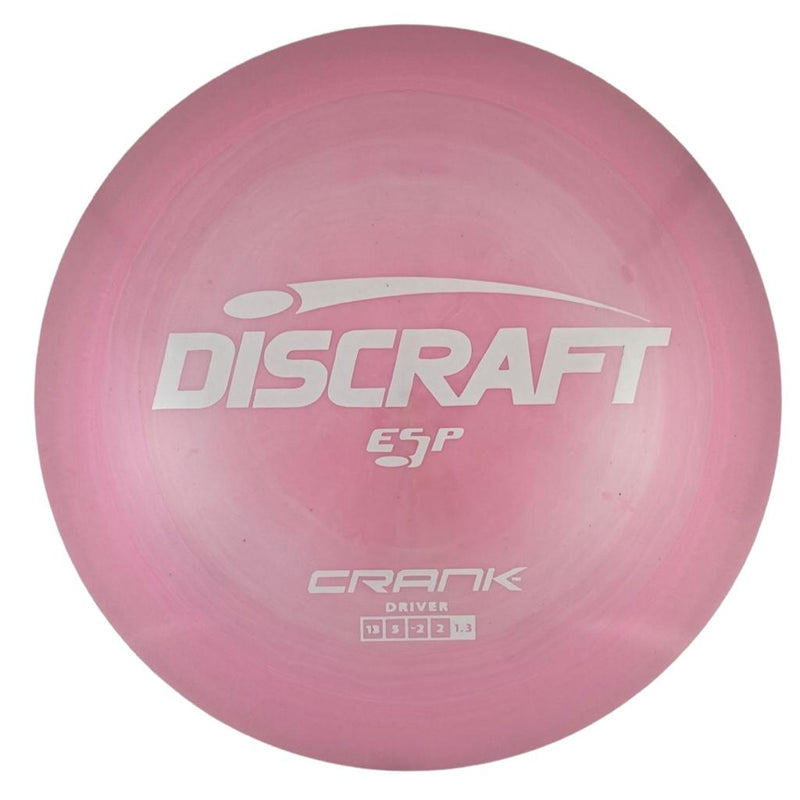 Discraft Crank - ESP
Tax included. Shipping calculated at checkout.
13

Speed

5 

Glide

-2

Turn

2

Fade
Pickup available at Hamilton Hill Warehouse usually ready in 24 hours
Fast stable driver suitable for big arm disc golfers looking for the right mix of stability and speed. The Discraft Crank is described as a cross between the Nuke and the Nuke SS. Discraft has given the Crank a stability rating of 1.3, just enough overstable in this disc to really let you "crank" it. Intermediate disc golfers who are looking for a longer drive will also enjoy this disc.
Speed: 13 Glide: 5 Turn: -2 Fade: 2
Crank Dimensions:
Diameter: 21.2 cm
Height: 1.5 cm
Rim Depth: 1.1 cm
Rim Width: 2.3 cm
Max Weight: 170170.00 g
Additional Information:
Speed: 13.0
Glide: 5.0
Turn: -2.0
Fade: 2.0
Primary Use: Distance Driver
Stability: Stable
Recommended Skill Level: Advanced, Intermediate
Plastic grade(s): Air Bubbles, Basic (Cheapest), Durable, Midgrade, Premium
Beadless