Sold Out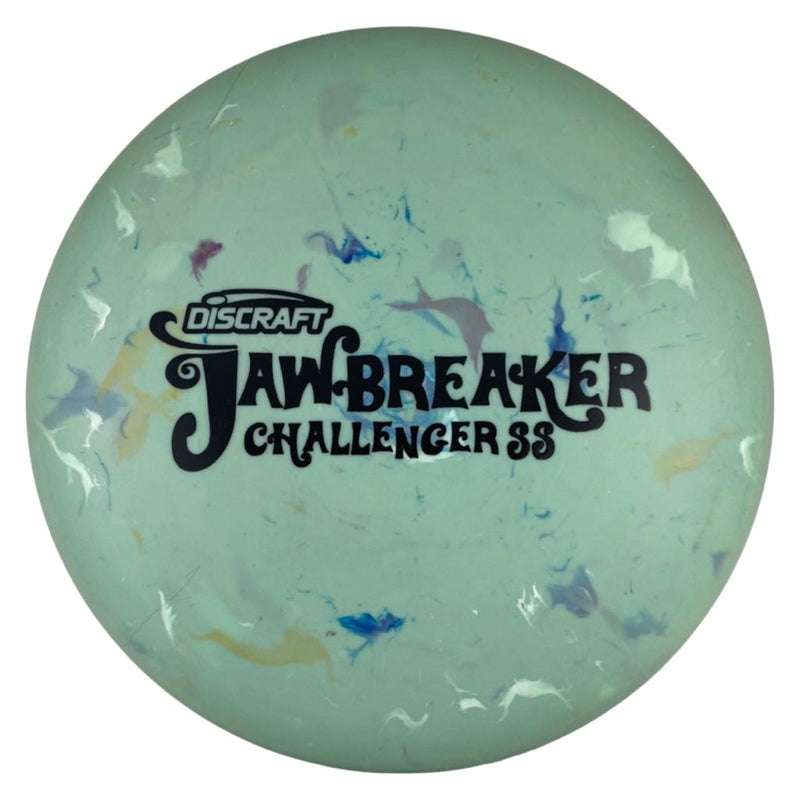 Discraft Challenger SS - Jawbreaker
Tax included. Shipping calculated at checkout.
2

Speed

4

Glide

-1

Turn

2

Fade
Pickup available at Hamilton Hill Warehouse usually ready in 24 hours
The Challenger SS is a putter originally debuted as a "Test Flight" disc during the 2017 Ledgestone Open. It is a more understable version of the popular Challenger putter, with a flat-top and rounded edge and comfortable grip.
Speed: 2 Glide: 4 Turn: -1 Fade: 2
Challenger SS Dimensions:
Diameter: 21.0 cm
Height: 2.2 cm
Rim Depth: 1.6 cm
Rim Width: 1.0 cm
Max Weight: 178.00 g
Additional Information:
Speed: 2.0
Glide: 4.0
Turn: -1.0
Fade: 2.0
Primary Use: Putt & Approach
Stability: Stable
Recommended Skill Level: Everyone
Plastic grade(s): Basic (Cheapest), Midgrade
Beadless