Sold Out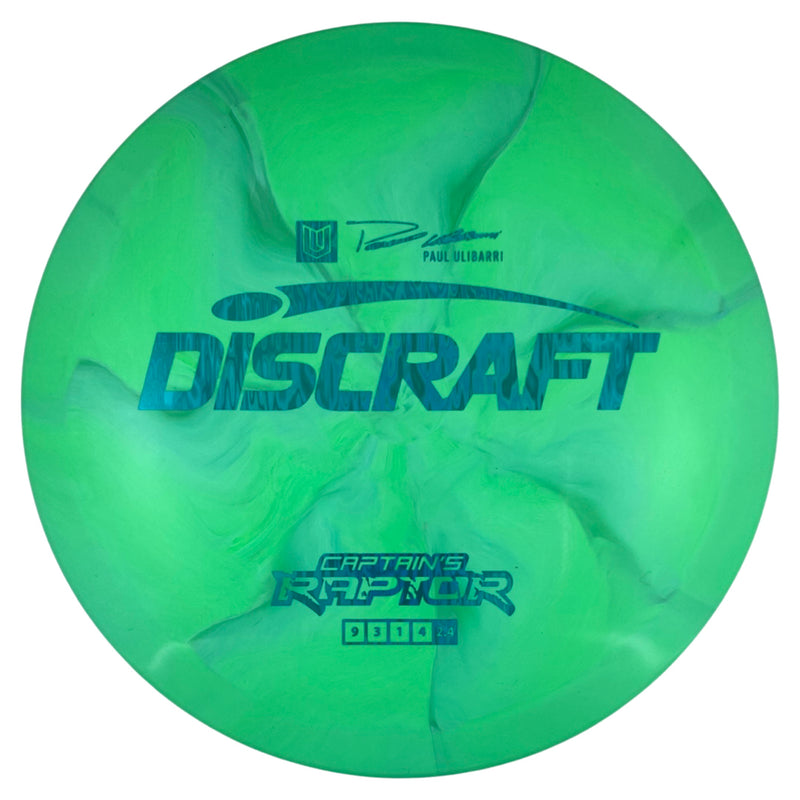 Discraft Captains Raptor - ESP Paul Ulibari Signature
Tax included. Shipping calculated at checkout.
9

Speed

3

Glide

1

Turn

4

Fade
Pickup available at Hamilton Hill Warehouse usually ready in 24 hours
The Captain's Raptor is a modified-overstable Discraft Raptor ran in Swirl ESP plastic. This disc was inspired by Team Discraft Captain, Paul Ulibarri.
This will be a once per year, limited edition release with the stamp changing every year. Order these quickly because once they are gone, that's it until the following year.

The Captain's Raptor is an over-stable fairway driver that is meant for professionals and highly advanced players. The Captain's Raptor will be great in windy conditions and considered a "get out of jail utility disc."
Speed: 9 Glide: 3 Turn: +1 Fade: 4


Dimensions:
Diameter: 21.3 cm
Height: 1.9 cm
Rim Depth: 1.1 cm
Rim Width: 1.9 cm
Max Weight: 175.00 g

Additional Information:
Speed: 9.0
Glide: 4.0
Turn: 1.0
Fade: 4.0
Primary Use: Control Driver
Stability: Overstable
Recommended Skill Level: Advanced, Intermediate
Plastic grade(s): Durable, Premium
Beadless