Sold Out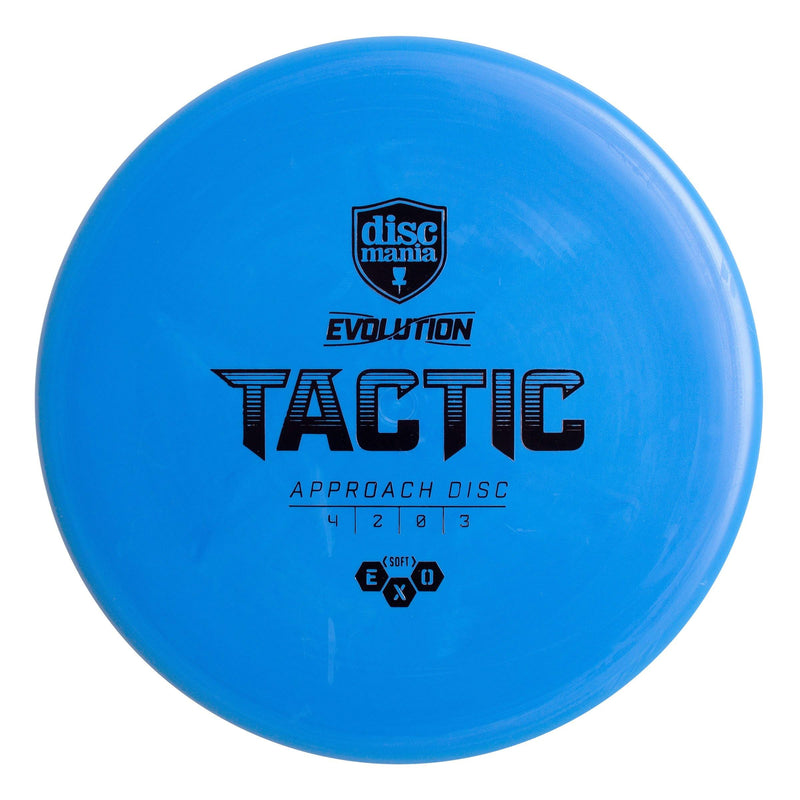 Discmania Tactic - Soft Exo
Tax included. Shipping calculated at checkout.
4

Speed

2

Glide

0

Turn

3

Fade
Pickup available at Hamilton Hill Warehouse usually ready in 24 hours
The Tactic is a truly overstable throwing putter. You can throw it with confidence and putt reliably into strong winds. The exceptionally low glide improves the control even further. It's great for all types of shot selection, and the variety of plastics available allow you to experiment with which one suits you best.
The Hard Exo plastic gives the Tactic enough rigidity for players to be confident that the disc will retain its shape, even for players with a firm grip. While remaining firm, the Hard Exo plastic has a soft velvet like feel to its surface making this plastic both reliable and comfortable to the touch.
The Soft Exo plastic helps the Tactic have more give to the flight plate allowing for players to really dig into their putters and get an incredible amount of grip on their disc. Being soft and rigidity in feel makes Soft Exo the plastic of choice for players looking to optimize comfort and grip.
The Soft Exo plastic is historically the most overstable of the three plastics we offer between Soft, Hard, and Vapor.
Speed: 4 Glide: 2 Turn: 0 Fade: 3
Exo
Exo - Standard plastic, two different flexes: soft and hard. Exo plastic provides a great grip, especially the soft plastic. Most affordable Evolution line plastic. Wears gradually.
Neo
Neo - Semi-translucent, premium plastic. Not only great looking but also the most durable and rigid Evolution line plastic! Still has some flex to it, and thanks to the special finish it offers an awesome grip. Evolution line discs are typically the most overstable in Neo plastic.