Sold Out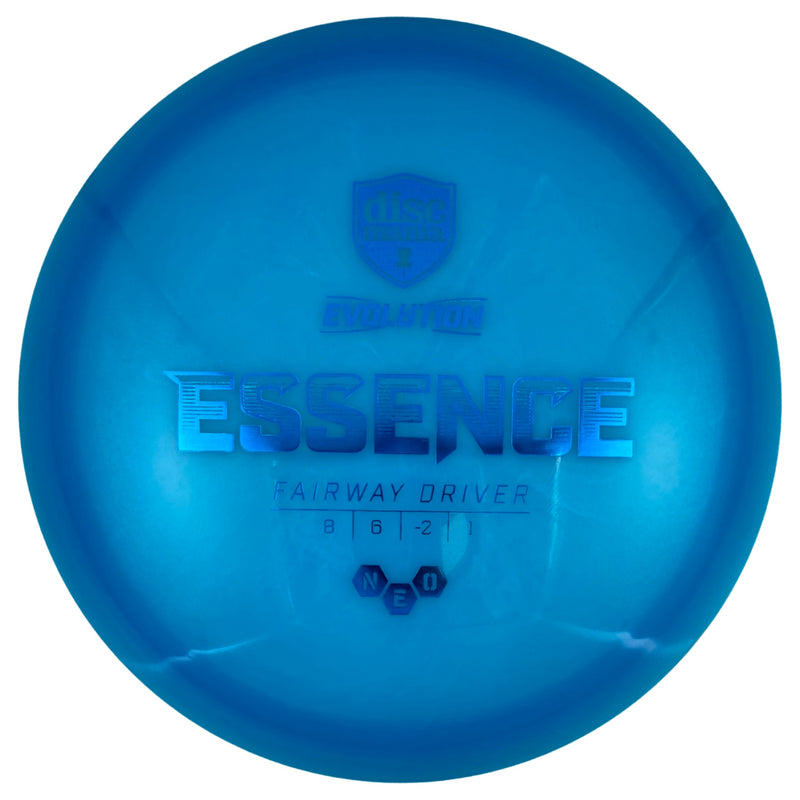 Discmania Essence - Neo
Tax included. Shipping calculated at checkout.
8

Speed

6

Glide

-2

Turn

1

Fade
The Essence is the do-it-all fairway driver in the Evolution line up. Let's compare it to something you're all familiar with, shall we? The closest relative to the Essence as it stands now is the TD2 from the Originals line. We've repurposed, reimagined, and reinvented our goals for an understable fairway driver and have done exactly that. Given the understable nature of the Essence, this disc is best suited for players looking for their first distance driver, backhand or smooth forehand throws, tailwinds, and excellent roller shots. Although beginner and novice throwers are recommended, we expect many pros out there will take a liking to this disc quickly. The rounded semi-blunt nose of the disc allows for fantastic roller shots and controlled backhand or forehand throws when you need it most. If you find yourself on a technical hole out on the links, you'll reach for the Essence!
Pro tip: Neo plastic is a premium blend, similar to Opto or Champion plastic. This offers unparalleled grip and durability, allowing the disc to have a longer life span in your bag. Most players prefer to season one well and add a new one periodically throughout the season.
Speed: 8 Glide: 6 Turn: -2 Fade: 1
DISCMANIA EVOLUTION PLASTIC:
| | |
| --- | --- |
| EXO | Exo - Standard plastic, two different flexes: soft and hard. Exo plastic provides a great grip, especially the soft plastic. Most affordable Evolution line plastic. Wears gradually. |
| NEO | Neo - Semi-translucent, premium plastic. Not only great looking but also the most durable and rigid Evolution line plastic! Still has some flex to it, and thanks to the special finish it offers an awesome grip. Evolution line discs are typically the most overstable in Neo plastic. |
| LUX | Lux - Solid, premium plastic with outstanding grip in all conditions. Lux plastic is very durable and ages well. The discs hold their flight characteristics well. |