Sold Out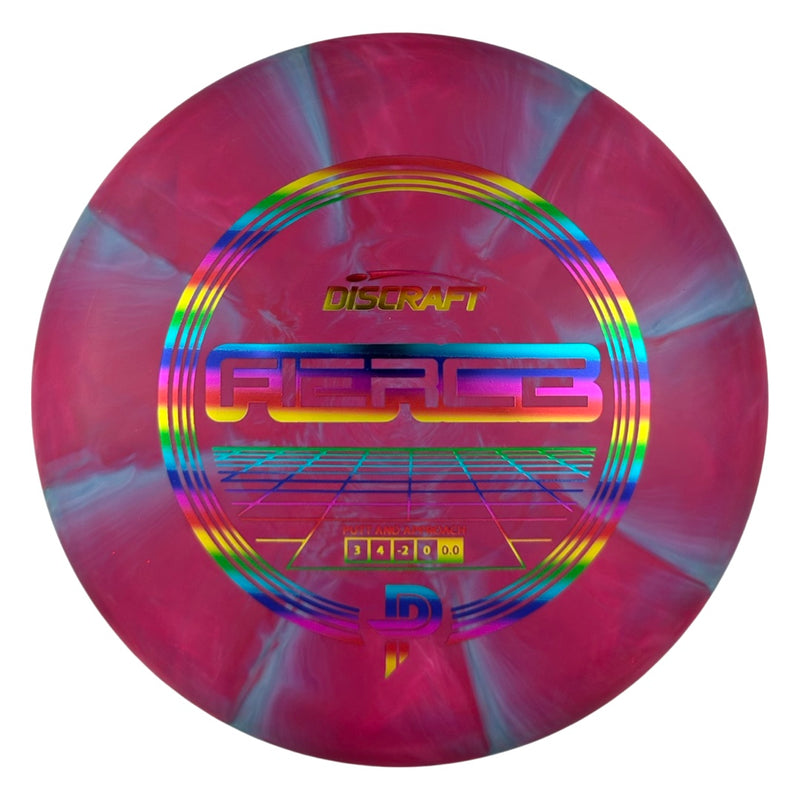 Discraft Fierce - Paige Pierce Signiture Blend
Tax included. Shipping calculated at checkout.
3

Speed

4

Glide

-2

Turn

0

Fade
The Discraft Paige Pierce Fierce is a beadless stable putt & approach disc. This smooth rim disc golf putter feels good in hand, no matter your hand size or grip style. It has a dead straight flight with extra glide.
The Fierce is Paige Pierce's new signature putter model. It's a beadless, understable putter with a grippy plastic feel. This putter is perfect for draining putts from any distance. It will become your new go-to putter!
Speed: 3 Glide: 4 Turn: -2 Fade: 0


Fierce Dimensions:
Diameter: 21.0 cm
Height: 2.3 cm
Rim Depth: 1.4 cm
Rim Width: 1.0 cm
Max Weight: 180.00 g
Additional Information:
Speed: 3.0
Glide: 4.0
Turn: -2.0
Fade: 0.0
Primary Use: Putt & Approach
Stability: Understable
Recommended Skill Level: Beginner, Everyone
Beadless