Sold Out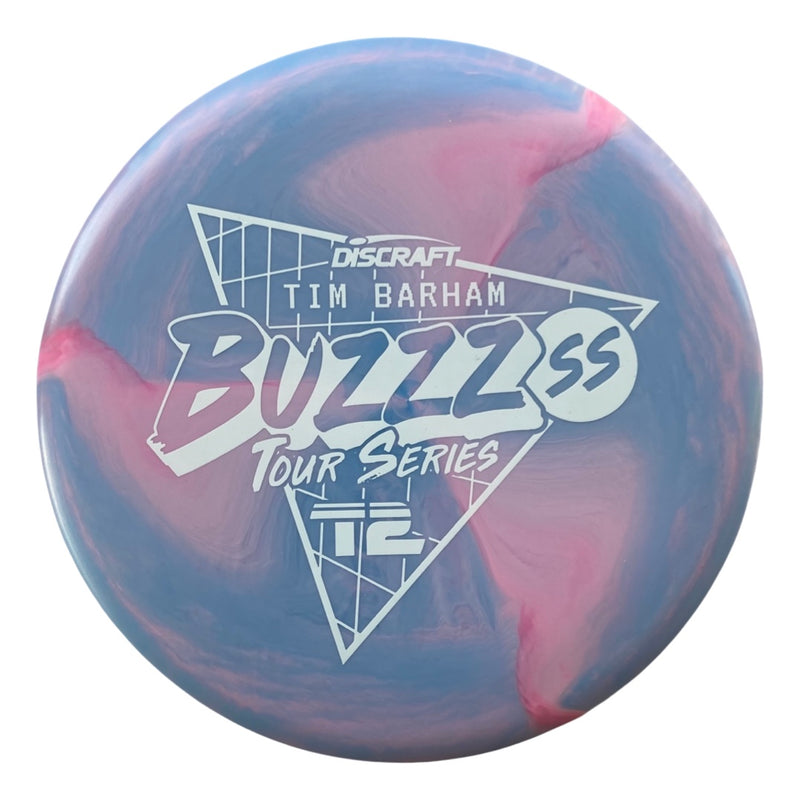 Discraft Buzzz SS Tim Barham 2022 Tour Series
Tax included. Shipping calculated at checkout.
5

Speed

4

Glide

-2

Turn

1

Fade
This years Tour Series stamps were designed with a Retro Motif to compliment possibly our best run of ESP Swirl to date!

Buzzz SS
Speed: 5 Glide: 4 Turn: -2 Fade: 1 Stability: 0
Flies like a well-seasoned Buzzz right out of the box! Use it to hit pinpoint gaps, and take advantage of its nice glide for super smooth, buttery anhyzers. Buzzz SS is a must have for all Buzzz fans.
The Buzzz (3 z's) is one of the most popular midrange discs in the world. This consistent, reliable, and stable disc will perform exactly how you want it to. With powerful throws the Buzzz will hold any line you put on it. With light, level throws it will fade slightly. This super popular disc can be purchased in all of Discrafts plastics, including Glo and Titanium. In Pro-D plastic it has a stability rating of 0. In all other plastic blends this disc is slightly overstable with a Discraft rating of .5.
Buzzz Dimensions:
Diameter: 21.7 cm
Height: 1.9 cm
Rim Depth: 1.3 cm
Rim Width: 1.2 cm
Max Weight: 1777.00 g
Additional Information:
Speed: 5.0
Glide: 4.0
Turn: -1.0
Fade: 1.0
Primary Use: Mid Range
Stability: Stable
Recommended Skill Level: Everyone
Beadless