Sold Out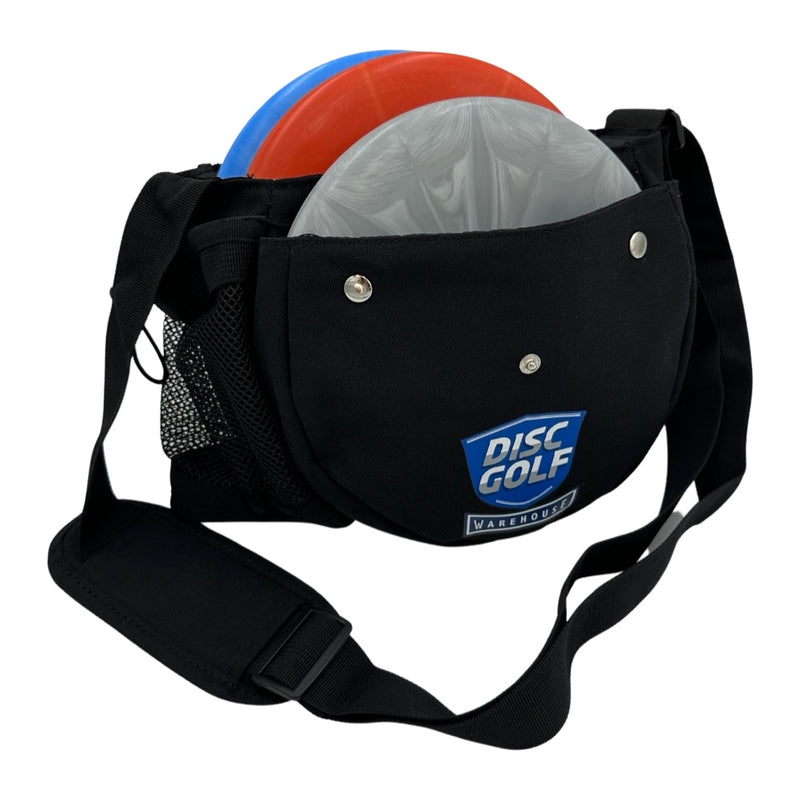 DGW Starter Bag Latitude 64 Advance Set
Tax included. Shipping calculated at checkout.
Pickup available at Hamilton Hill Warehouse usually ready in 24 hours
Regulation weight (170g-172g) ideal for 16 years and older.
DGW Starter Bag Dynamic Disc Starter Set comes with the Dynamic Disc Starter Set and the Infinite Easy Bag to carry your discs. Everything you need to start your disc golf journey.
The Dynamic Discs Prime Burst 3-Disc Golf Set is the perfect set for juniors and beginners who want to burst onto the disc golf scene. It comes with everything a new disc golfer needs to play disc golf, including a putter, a midrange and a driver from our Burst collection.

Disc weights and colors will vary. However, no matter which trio you receive, the mesmerizing discs will create a cool bursting effect in mid-air and make an amazing addition to your collection. Most of our starter sets come with discs that are 170g or heavier.

This set features a trio of high-quality discs from our Burst collection. The Dynamic Discs Prime Burst Escape is a far-flying disc that can go as far as your distance driver. With a comfortable feel and a small rim, this is a relatively easy-to-handle disc, making it a staple for beginners. The Escape has a max weight of 175g.

It also comes with the best midrange disc in the game: the Dynamic Discs Prime Burst Truth. When thrown by everyone from beginners to pros, it earns its keep for its true versatility. In fact, the Truth is a popular choice for straight-flying mid-range shots. Use it to master hyzer, straight, anhyzer, distance, approach, low ceiling power shots and high floating drop shots with ease. It has a max weight of 180g.

This disc golf beginner set also includes one of our most popular disc golf putters for beginners, the Dynamic Discs Prime Burst Judge. Offering a max weight of 176g, this beginner-friendly disc is well-known for offering a lot of glide and providing a straight to stable finish. Exceptional grip allows for a comfortable throw every time.

Together, these three discs create a well-rounded beginner's disc golf set for new players .

Discs Included:
Dynamic Discs Prime Burst Escape (Driver)
Dynamic Discs Prime Burst Truth (Midrange)
Dynamic Discs Prime Burst Judge (Putter)
Plastic: Prime Burst. Color & Foils: Will vary. Weights: 170g+.

Note. Burst patterns are unique for each individual disc, and may differ from the sample images.

About the Prime Burst Escape:
The Escape is a fantastic disc for all levels of skill, power and distance. It has such an easy release and the glide will keep this disc going even when less power is applied. It can fly on all angles and can double as a roller.

About the Prime Burst Truth:
The Truth is a very true, straight- flying midrange that is very comfortable in the hand and easy for players of all skill levels to throw. You can put any line on this disc and expect it to fly exactly how you throw it. Anhyzer, dead straight or smooth hyzers are exactly what the Truth was designed for. That's why it's the signature disc of 2010 World Champion, Eric McCabe.

About the Prime Burst Judge:
The Judge is your go- to putter in all conditions. It's a v ery versatile disc that holds a line and finishes straight on approach shots as well.

About Prime:
Prime will have an incredible feel and excellent grip even when the weather will compromise your hold on your favorite disc. With this line, our intention was to create a product that was affordable for beginners looking to test the disc golf waters.
NOTE: Disc and stamp colours can vary from the photos. Also disc weights can vary but are generally in the most popular range 170 grams - 175 grams
The DGW Starter Bag is the most affordable, easy way to carry your favorite disc golf discs around the course for your casual play. It's made from quality, long-lasting material and features the OG Shield logo or the fan favourite Skull Boy logo. It has a putter pocket on the front, aswell as a zipper pocket for your valuables, and an adjustable shoulder strap.
The Starter Bag carries 6-8 discs.
Zipper pocket to keep valuables safe
Drink bottle holder
Comfotable and adjustable shoulder strap
Durable & high quality canvas material 
Convient snap button