Sold Out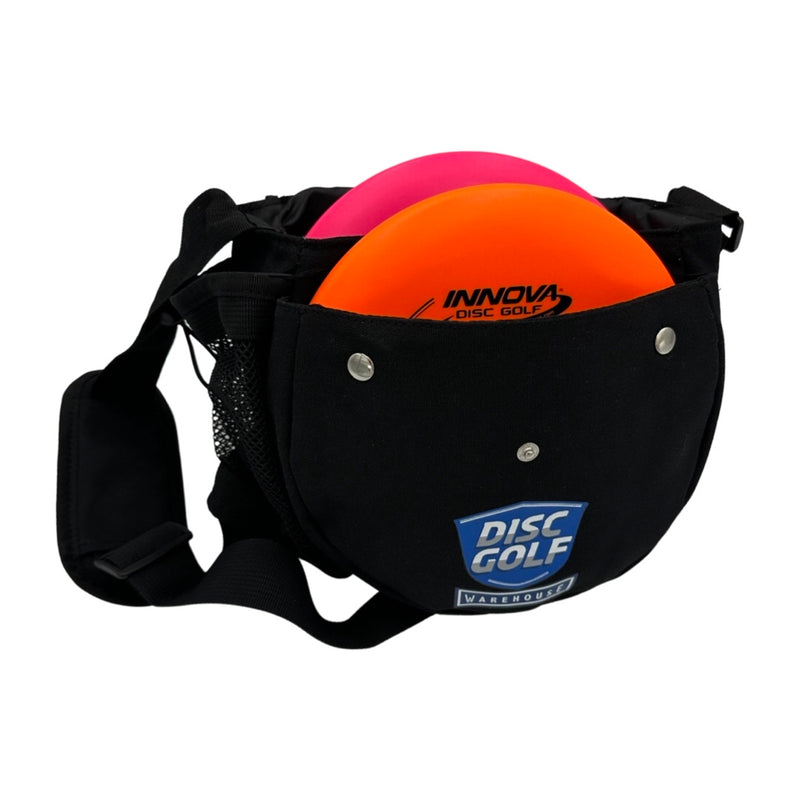 DGW Starter Bag Innova Disc Golf Set
Tax included. Shipping calculated at checkout.
Pickup available at Hamilton Hill Warehouse usually ready in 24 hours
DGW Starter Bag Innova Disc Golf Starter Set comes with the Innova DX 3 Piece Disc Golf Starter Set and the DGW Starter Bag to carry your discs. Everything you need to start your disc golf journey.
The Innova DX 3 Piece Disc Golf Starter Set is perfect for beginning players. Each set includes a disc golf driver, mid range, and putter. PDGA Approved.
About DX plastic - discs are affordably priced and provide an excellent grip in all types of weather conditions. Over time, DX discs will take on new and varied flight characteristics that stem from their use. They start out more overstable, but with use will match the flight ratings. With continued use, they'll eventually become more understable than the ratings.
Please note: disc colour varies and will not necessarily match the disc colours in the image pictured, discs are sent without package unless requested (comes with Beginner set box). Please make a note if you require packaging.
The DGW Starter Bag is the most affordable, easy way to carry your favorite disc golf discs around the course for your casual play. It's made from quality, long-lasting material and features the OG Shield logo or the fan favourite Skull Boy logo. It has a putter pocket on the front, aswell as a zipper pocket for your valuables, and an adjustable shoulder strap.
The Starter Bag carries 6-8 discs.
Zipper pocket to keep valuables safe
Drink bottle holder
Comfotable and adjustable shoulder strap
Durable & high quality canvas material 
Convient snap button
NOTE: Disc and stamp colours can vary from the photos. Also disc weights can vary but are generally in the most popular range of 170 grams - 172 grams