Sold Out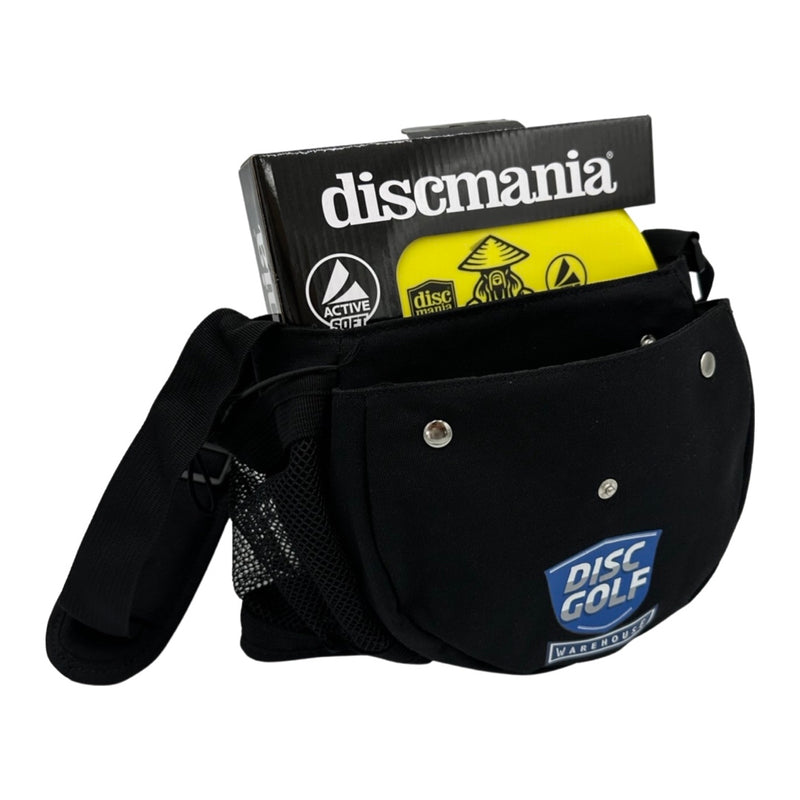 DGW Starter Bag Discmania Active Soft Set
Tax included. Shipping calculated at checkout.
Lightweight and ideal for ladies/under 15/seniors.
DGW Easy Bag Discmania Active Soft Starter Set comes with the Discmania Active Soft Starter Sets and the Infinite Easy Bag to carry your discs. Everything you need to start your disc golf journey.
Looking for something to get you started in disc golf? This set has all of the essentials! A great gift idea for a new player or anyone interested in trying disc golf!

Discmania's Active line consists of products designed to offer an easy entry to the world of disc golf for beginners. Despite the beginner-friendly price point and design, these discs have a lot to offer for all skill levels.
This starter set includes a putter, a midrange disc and a driver, all designed for wide variety of skill levels starting from beginners.

Set contains (1)

Sensei - putter
Maestro - mid-range
Magician - fairway driver
NOTE: Disc and stamp colors can vary from the photos. Also disc weights can vary but are generally in the most popular range of 165 grams - 170 grams
The DGW Starter Bag is the most affordable, easy way to carry your favorite disc golf discs around the course for your casual play. It's made from quality, long-lasting material and features the OG Shield logo or the fan favourite Skull Boy logo. It has a putter pocket on the front, aswell as a zipper pocket for your valuables, and an adjustable shoulder strap.
The Starter Bag carries 6-8 discs.
Zipper pocket to keep valuables safe
Drink bottle holder
Comfotable and adjustable shoulder strap
Durable & high quality canvas material 
Convient snap button