Sold Out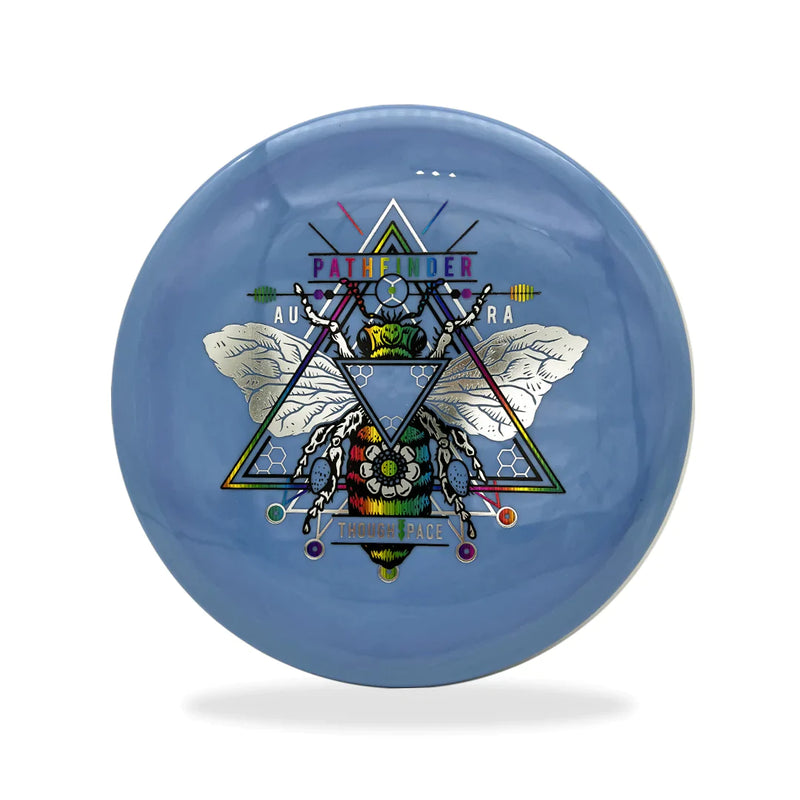 Thought Space Athletics Pathfinder - Aura
Tax included. Shipping calculated at checkout.
5

Speed

5

Glide

0

Turn

1

Fade
The Pathfinder is an excellent midrange that can be counted on for a consistent, straight flight down the fairway with only minimal end fade. Its excellence in flight can only be matched by the beauty of the plastic and stamps.
Behind the "Bee Positive" design
A bee's duty is often overlooked, diligently working, cross-pollinating, and securing the longevity of a greater populace by unifying and creating anew. Like the Bee, we must nurture others' growth and develop positive mindsets. We are all pollinators of ideas and emotion.
Speed: 5 Glide: 5 Turn: 0 Fade: 1
Due to the swirly nature of this run of aura, exact color blends will vary.

Stamp foils will vary.
Plastic Types:
Thought Space Athletics disc are made by MVP.
Ethos - Similar to Proton plastic
Aura - Similar to Neutron plastic
Ethereal - Similar to Plasma plastic