Sold Out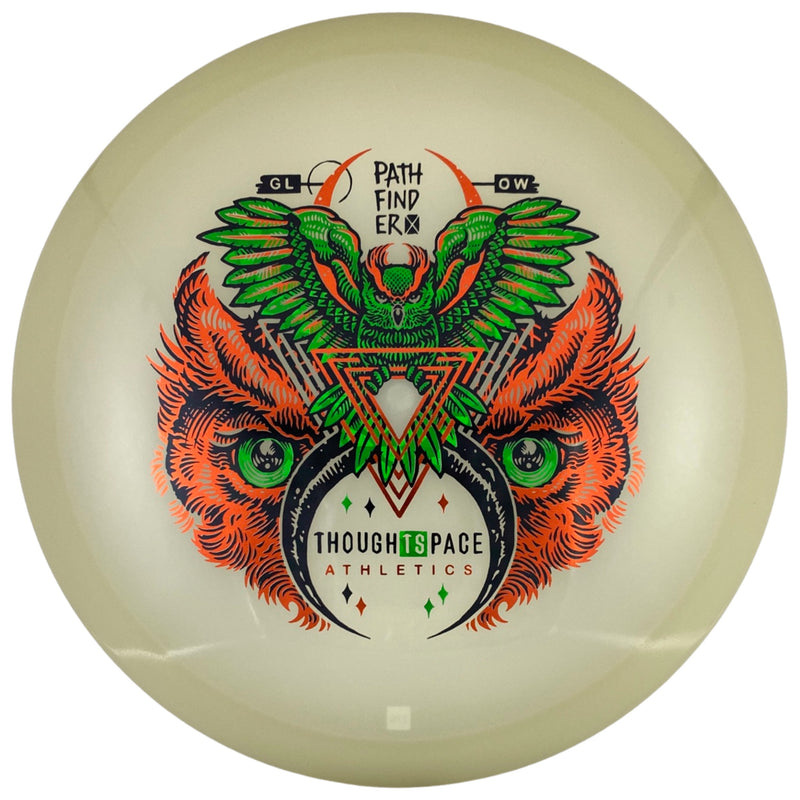 Thought Space Athletics Pathfinder - Glow
Tax included. Shipping calculated at checkout.
5

Speed

5

Glide

0

Turn

1

Fade
The Pathfinder is an excellent midrange that can be counted on for a consistent, straight flight down the fairway with only minimal end fade. Its excellence in flight can only be matched by the beauty of the plastic and stamps.
Speed: 5 Glide: 5 Turn: 0 Fade: 1
Due to the swirly nature of this run of aura, exact color blends will vary.

Stamp foils will vary.
Plastic Types:
Thought Space Athletics disc are made by MVP.
Ethos - Similar to Proton plastic
Aura - Similar to Neutron plastic
Ethereal - Similar to Plasma plastic