Sold Out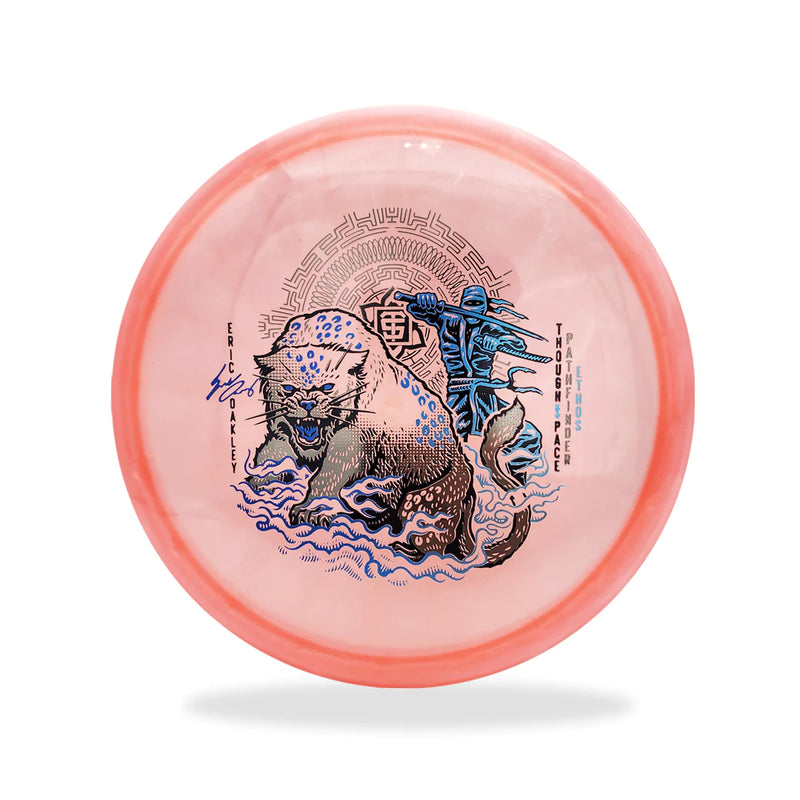 Thought Space Athletics Pathfinder Eric Oakley Signature Series Mid Range Driver
Tax included. Shipping calculated at checkout.
5

Speed

5

Glide

0

Turn

1

Fade
The Pathfinder is an excellent midrange that can be counted on for a consistent, straight flight down the fairway with only minimal end fade. Its excellence in flight can only be matched by the beauty of the plastic and stamps.
Behind the design:

The epic story continues! The Shinobi continue their battle of freedom and retribution against the Dragon Khan over control of the portal of power. Striking from their shroud fortress amongst the ghostly mountain peaks, the shinobi call upon the aid of the owners of the mountain, the Irbis.
Speed: 5 Glide: 5 Turn: 0 Fade: 1
Due to the swirly nature of this run of aura, exact color blends will vary.

Stamp foils will vary.
Plastic Types:
Thought Space Athletics disc are made by MVP.
Ethos - Similar to Proton plastic
Aura - Similar to Neutron plastic
Ethereal - Similar to Plasma plastic