Sold Out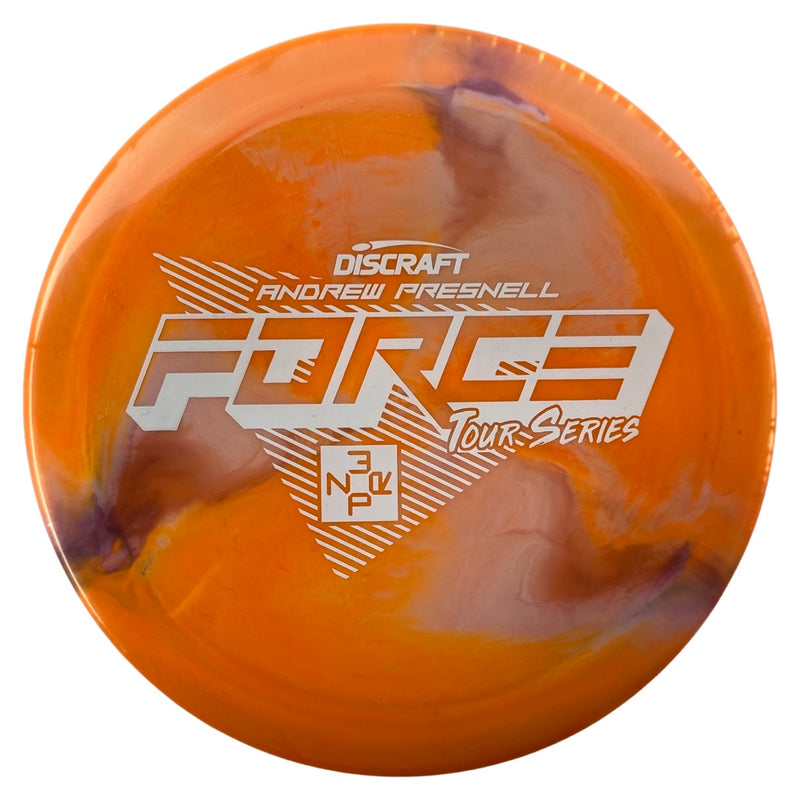 Discraft Force Andrew Presnell 2022 Tour Series
Tax included. Shipping calculated at checkout.
12

Speed

5

Glide

0

Turn

3

Fade
This years Tour Series stamps were designed with a Retro Motif to compliment possibly our best run of ESP Swirl to date!

Force - Distance Driver
Speed: 12 Glide: 5 Turn: 0 Fade: 3 Stability: 2
If you're throwing hard for maximum distance, reach for the high performance Force. This is Discraft's fastest overstable driver, with a wide rim and jaw-dropping glide that delivers a new level of distance potential. It's overstable and intended for experienced players who throw with power.
The Force is great for both backhand and forehand shots and is perfect for all wind conditions. The Force is a 12 speed, overstable driver that is a staple in Discraft's lineup. The Force is the go-to driver for many top Discraft pros. The Big Z Force started as a limited Ledgestone run back in 2017 and is now available as a stock run.
Best choice for: distance shots, long hyzers, windy days